Canon RF 35mm f/1.8 STM Macro Review (IS better than Sony's IBIS)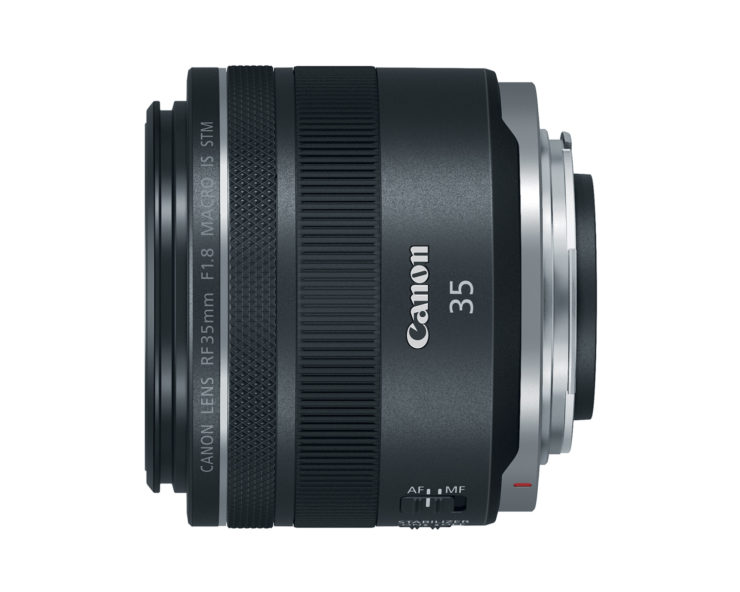 Alik Griffin reviewed the Canon RF 35mm f/1.8 IS STM Macro lens for the EOS R system.
The Canon RF 35mm f/1.8 IS STM Macro is (so far) the less expensive lens for the EOS R, it's not "L" grade and it doesn't sport all of Canon's optical magic. Never the less it's an interesting lens, especially at $500.
One interesting point of Alik's review is the comparison with Sony's IBIS. Alik did some extensive testing and comparison, and he found that…
[…] small shakes, from shaky hands or large vibrations are noticeably better with the IS lens compared to the Sony IBIS. Also, if you're shooting video, IS + Digital IS is noticeably better than IBIS and the digital IS does correct the tilt take.
There are so many mostly wishful rumors about Canon delivering IBIS in a future EOS R models and Alik's findings confirm that Canon is right when stating that their in lens image stabilisation is better than other's IBIS. That's not to say Canon will never sport IBIS on a camera, but for the time being it's just a clickbait thing.
From his conclusion:
The Canon RF 35mm f1.8 is all around solid lens in terms of build and performance. There are a few flaws that are easy to work around like the vignetting at f1.8 and f2 and some noticeable barrel distortion. You can correct for all of this in-camera if you're shooting video or JPG, but RAW shooters will have to use post corrections.
I like to shoot a lot at f2.8, which gives me great looking bokeh without the vignetting and astigmatism. I stop down to f5.6 and f8 when I want the most sharpness, and I shoot f1.8, when I need a fast shutter speed in low light or when I want very shallow depth.
Performance at f2.8 is just incredible. You don't see any geometry yet in the bokeh at f2.8 and it cleans up all the issues in the corners and edges.
Alik tested anything you may want to measure on a lens, distortion, vignetting, flare, chromatic aberrations, you name it. A refreshing and independent review with test charts, sample images and all sort of insights.
You can follow Alik on Twitter, Facebook, Instagram, and on his site.
Canon RF 35mm f/1.8 IS STM Macro:
America: B&H Photo, Adorama, Amazon USA, Amazon Canada, Canon Canada, Canon USA
Europe & UK: Amazon DE, Amazon UK, Amazon IT, Wex Photo Video, Canon DE, Canon UK