Canon RF 600mm f/11 IS STM Review (quirky and functional, D. Abbott)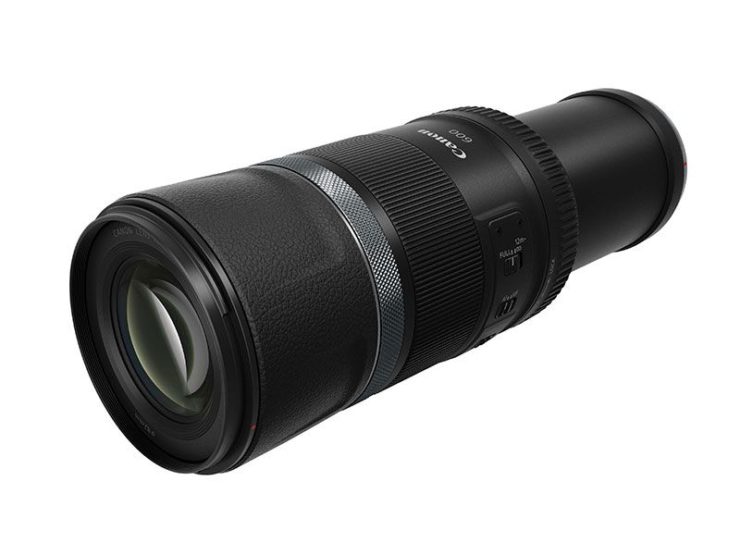 Here is a Canon RF 600mm f/11 IS STM review by one of the less noisy and flashy and more serious reviewers out there. One of my top favorite reviewers.
RF 600mm f/11 IS at a glance:
RF-Mount Lens/Full-Frame Format
Fixed f/11 Aperture
Retractable, Locking Lens Barrel
Gapless Dual-Layer Diffractive Optics
STM Stepping AF Motor
Optical Image Stabilizer
Customizable Control Ring
Compatible with RF Extenders
Dustin Abbott posted his exhaustive Canon RF 600mm f/11 IS STM review. From his conclusion:
It is rare that I refer to a Canon lens as "quirky", but both the Canon RF 600mm f/11 IS STM and Canon RF 800mm f/11 IS STM telephoto primes definitely qualify as quirky.  Canon's engineers were willing to overlook a number of typical design conventions and niceties to produce functional telephoto primes with massive reach and good performance at bargain prices.  Used in the right conditions, either of these lenses is perfectly capable of producing stunning images.

But those quirks do help define the lens, however.  The loosen, extend, and tighten nature of getting the lens ready to shoot will result in some missed shots.  The small maximum aperture means that this is a lens designed for very specific (read:  bright!) lighting conditions, and so the opportunities to take full advantage of the stellar optics are limited by that physical reality.

But what other 600mm prime lens can you get for less than $700 USD?  Particularly one with good autofocus, effective image stabilization, and a solid optical performance?  That is a very, very short list, so while I know that this is a niche product for a niche audience, I'm glad that the RF 600mm F11 IS STM lens exists.

Read the review at Dustin Abbott's site…
As usual the review comes with a huge set of sample pictures, comparison charts, and all the information you might want to know. Dustin's reviews are what I look for when I am about to purchase new gear. And for those who prefer to watch their reviews, Dustin Abbott provides a comprehensive video-review (below).
More gear reviews by Dustin Abbott are listed here. You can follow Dustin Abbott on Twitter, YouTube, or on his website.
Also interesting: an interview with the engineers who developed these lens. Also, Canon already said there will be more such lenses. For more Canon RF 800mm f/11 and RF 600mm f/11 review stuff have a look here.
Canon RF 600mm f/11 IS STM
America: B&H Photo, Adorama, Amazon USA, Amazon Canada, Canon Canada, Canon USA
Europe & UK: Amazon DE, Amazon UK, Amazon IT, Canon IT, WEX Photographic, Canon FR, Canon UK, Canon DE

Canon RF 800mm f/11 IS STM
America: B&H Photo, Adorama, Amazon USA, Amazon Canada, Canon Canada, Canon USA
Europe & UK: Amazon DE, Amazon UK, Amazon IT, Canon IT, WEX Photographic, Canon FR, Canon UK, Canon DE

An impressive and incredibly unique super-telephoto, the Canon RF 600mm f/11 IS STM is an especially compact and lightweight lens considering its long focal length. Featuring a retractable design and a fixed f/11 aperture, this lens's sleek profile makes handheld super-tele shooting a very real possibility, and optical image stabilization further helps to achieve sharp imagery when working in difficult lighting conditions. Also contributing to the reduced size is a distinct optical layout, which uses gapless dual-layer diffractive optics instead of multiple heavier individual elements, which also effectively controls color fringing and chromatic aberrations for high clarity. Complementing this design is an STM stepping motor that delivers quick and quiet autofocus performance that is suitable for both stills and video needs. Additionally, a Control Ring is also integrated into the lens design for intuitive control over exposure settings from the lens itself. If you need more reach, the 600mm is compatible with the 1.4x and 2x RF Extenders for an effective focal length of 840mm or 1200mm, respectively.
Super-telephoto prime is designed for use with full-frame Canon RF-mount mirrorless digital cameras.
Fixed f/11 aperture contributes to the sleek and portable form factor as well as a balanced mixture of depth of field and sharpness.
Gapless dual-layer diffractive optics contribute to a marked reduction in chromatic and spherical aberrations as well as benefit the design of a relatively compact and lightweight lens.
Retractable/extendable design, with a locking lens barrel, offers an impressively compact form factor considering the super-telephoto design.
An Optical Image Stabilizer helps to minimize the appearance of camera shake by up to five stops to better enable working in low-light conditions and with slower shutter speeds.
STM stepping motor offers fast, quiet, smooth, and accurate autofocus performance that is ideal for video recording as well as still shooting.
Configurable Control Ring can be used to adjust a variety of exposure settings, including aperture, ISO, and exposure compensation.
Compatible with optional Extender RF 1.4x and Extender RF 2x teleconverters to further increase the effective focal length.