Canon RF 85mm f/1.2L Review (exemplary performance, DPReview)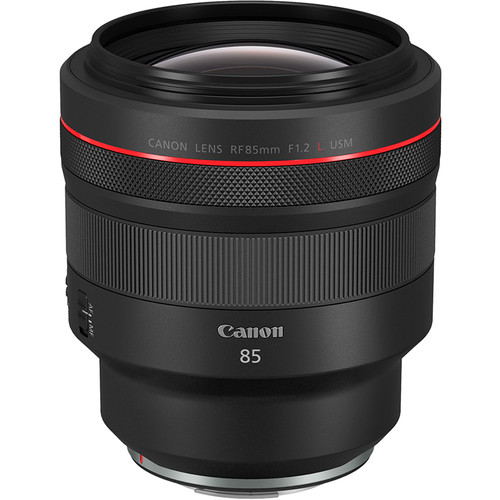 DPReview posted their Canon RF 85mm f/1.2L review. The RF 85mm f/1.2L is one of the so called "boutique lenses" for the EOS R full frame mirrorless camera system, which means it is expensive.
From their conclusion:
The Canon RF 85mm F1.2L USM is about as removed as it could be from the sea of small, light mirrorless lenses we've seen in recent years, whose handful of optical foibles are intended from the outset to be masked by in-camera corrections. It's unashamedly big, weighty and pricey, and those photographers prepared to tolerate this will be rewarded with exemplary performance.

There's little to grumble with its build quality, and the stated weather resistance is reassuring. Focusing speeds are impressive – albeit not class-leading – for a lens this substantial. While the motor itself isn't the quietest – and consequently not really suitable for use during video recording – speed and accuracy is arguably more important here than discretion. Manual focus users may prefer a more tactile focusing ring, but the process of manually focusing itself is positive, particularly once you adjust the focusing ring's response and call on the various in-camera focusing aids.

[…] minor frustrations aside, this lens shines brightly. Very brightly. Sharpness is superb wide-open, and this continues to be the case as you close down the aperture. Read the Canon RF 85mm f/1.2L review at DPReview
More Canon RF 85mm f/1.2L review stuff is listed here, and you won't find a review that's not praising this lens.
Canon RF 85mm f/1.2L: B&H Photo, Adorama, Amazon USA, Amazon Canada, Canon Canada, Canon USA
Canon RF 85mm f/1.2L key features and description:
Focal length: 85mm
Aperture range: F1.2-16 (1/3 EV stops)
Filter thread: 82mm
Close focus: 0.85m (2.79 ft.)
Maximum magnification: 0.12x
Diaphragm blades: 9 (rounded diaphragm)
Hood: ET-89 round-shaped hood (supplied)
Length / Diameter: approx. 103.2 x 117.3 (4.06 in. x 4.62in)
Weight: approx. 1,195g (approx. 2.63lbs)
Optical construction: 13 elements in nine groups
Pairing a cherished short-telephoto focal length with an exceptionally bright maximum aperture, the Canon RF 85mm f/1.2L USM is also characterized by its advanced optical design to produce well-corrected imagery. The fast f/1.2 design excels in difficult lighting conditions and also benefits working with shallow depth of field and selective focus techniques. The optical layout incorporates a Blue Spectrum Refractive Optics element; a specially developed element that helps to nearly eliminate chromatic aberrations and color fringing for notable clarity and color accuracy. In addition to this, an ultra-low dispersion element and one aspherical element are also featured to further control various aberrations and distortion for great sharpness and resolution. Individual elements also feature an Air Sphere Coating to suppress flare and ghosting for high contrast and color fidelity when working in bright and backlit conditions.