Canon Rumors Round-Up: What To Expect For Next Week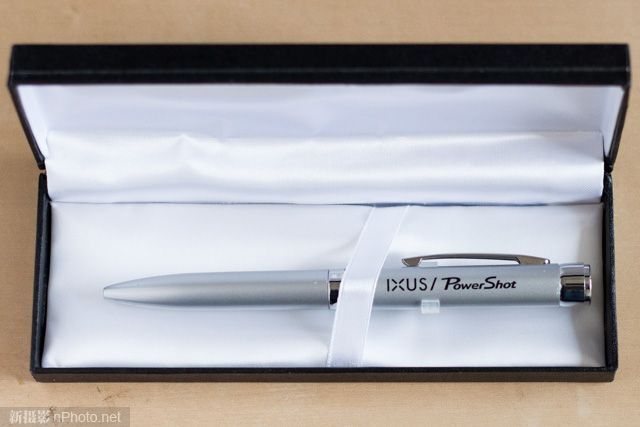 Last week we got a lot of speculations about new Canon gear that may be announced next week. Most of us are pointing to March 21st or 22nd for an important Canon announcement. First, there were invites sent out for a press announcement on March 21 & 22. Next, a few days ago, Canon sent out another invite. This time the invite came as a pen (pic above) that acts as a projector showing the invite information.
The interesting thing: the pen shows an Ixus/PowerShot logo, no mention of EOS. That's strange, because we are expecting Canon to announce at least two DSLRs next week. Things are getting even more confusing, since we were also expecting Canon to announce the EOS 70D, but new informations at Canon Rumors suggest that the EOS 70D could be announced later in Spring.
So, what can we expect for March 21/22? The latest rumors suggest that Canon will announce two new DSLR. One should be the entry-level and extra-small DSLR Canon is supposed to work on and we reported about. We got some specs from a well known and reliable source:
18MP sensor (same sensor featured on the EOS M and EOS 650D)
DIGIC 5 image processor
Touchscreen similar to the EOS M (possibly same 3″ size)
9 focusing points
A new hybrid CMOS auto-focus
98% viewfinder
6fps
ISO up to 25,600
EF and EF-S lens support
HD video
The source stated that this DSLR will feature a lot of the technology used on the EOS M (price & specs). We didn't get a model name for this extra small DSLR. However, in the last days the name EOS 100D was suggested. I think it is rather plausible Canon will announce this DSLR next week. Other sources have told me that there are "more than just prototypes" around. That's to say that this DSLR is beyond the development stage, that it is ready to go to market.
The other DSLR Canon is supposed to announce next week is still a major mistery. No name, no specs, nothing, except that it should not be the EOS 70D. I am not sure this other DSLR will not be the EOS 70D: there have been too much signs that Canon could announce it by the end of March.