Canon Seems To Be Lagging In Mirrorless Camera Sales 2018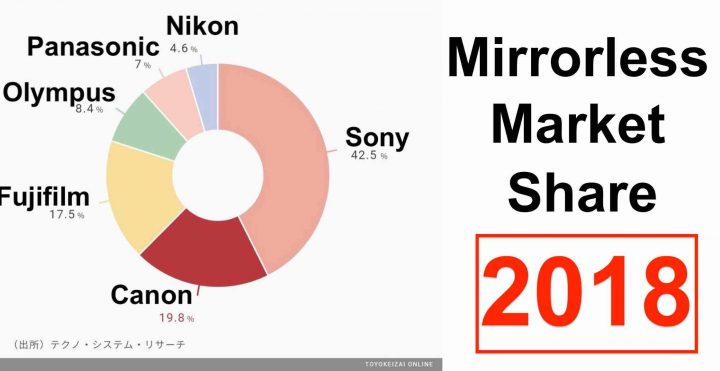 Japanese site Toyokeizai published some statistics on the mirrorless camera market in 2018. The data comes from Techno System Research, a private marketing research company.
There is nothing really new here. Sony is the top dog in mirrorless sales, followed by Canon and the rest of the pack.
Sony 42.5%
Canon 19.8%
Fujifilm 17.5%
Olympus 8.4%
Panasonic 7.0%
Nikon 4.6%
A note of caution. I was not able to understand for sure if the used data refers to the Japanese market or to the global market, though I tend to believe it's the latter.
Given that we are almost in 2020 I wonder if these stats really matter.