Canon Sees Impossible, I See Nothing (UPDATE)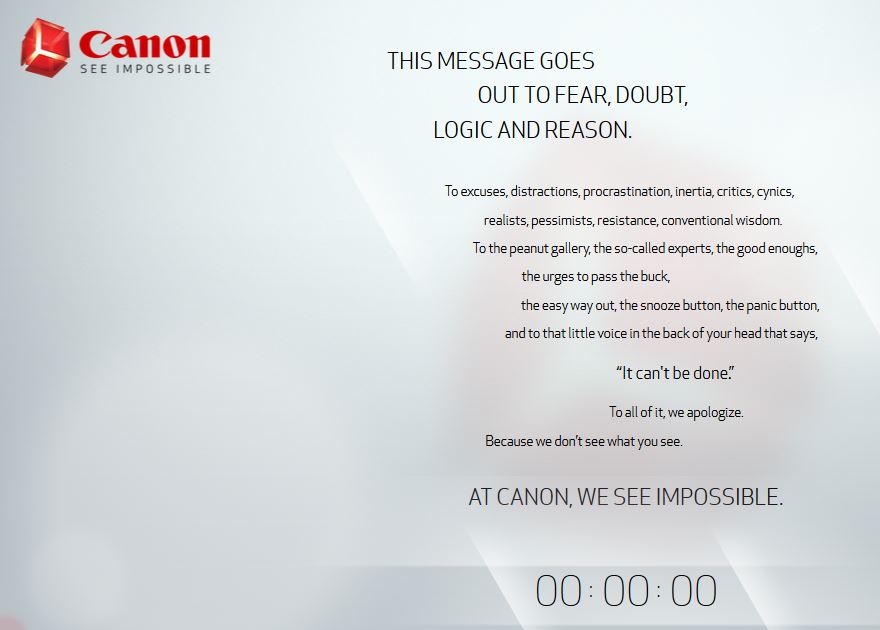 Update: as a reader noted in the comments section, we will see something at 9am EST (2pm central European time). That's what I have been told too.
It's a while that we reached zero count here in Europe. Still the site does not show anything new. Be aware that the counter is location based, in the US there is still some time to go, in Asia it reached zero count since hours.
Something more or any news from other parts of the globe?
More on this in a previous post.