Canon TS-E 135mm f/4L MACRO review (superb creative tool, ePhotozine)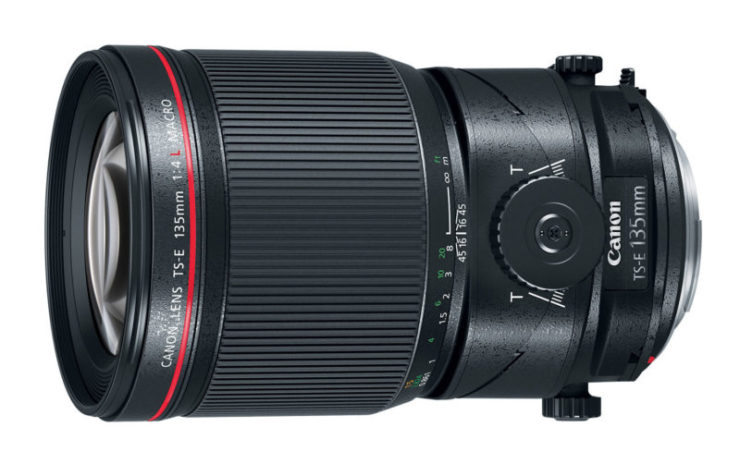 Canon TS-E 135mm f/4L MACRO at a glance:
EF-Mount Lens/Full-Frame Format
Aperture Range: f/4 to f/45
Two Ultra-Low Dispersion Elements
Subwavelength Coating
Maximum Tilt: +/- 10°
Maximum Shift: +/- 12mm
Minimum Focusing Distance: 1.6′
Maximum Magnification: 0.5x
ePhotozine reviewed the new Canon TS-E 135mm f/4L MACRO, a specialised, tilt-shift lens. This is a Canon L lens, everything is top notch. Unfortunately, the price is too, $2,199.
ePhotozine's conclusion:
The Canon range of tilt and shift lenses is unique and impressive, and without a doubt, if there is a commercial need for what they offer then they will be purchased for that purpose and the price will be acceptable. The fact that it is a macro lens as well as a tilt and shift lens is a very powerful combination.

The Canon TS-E 135mm f/4L Macro is a beautiful lens and has the potential to produce beautiful and unique results, but for an amateur purchase, we would need deep pockets. However, for some, it might be a possibility and it would be a very desirable lens to own. Read the review…
ePhotozine gives the TS-E 135mm f/4L Macro a rating of 4.5/5 (highly recommended).
Canon TS-E 135mm f/4L MACRO
America: B&H Photo, Adorama, Amazon USA, Amazon CA, KEH Camera, BestBuy, Canon CA, Canon USA
Europe & UK: Amazon DE, Amazon UK, Amazon FR, Amazon IT, Wex Photo Video, Park Cameras, Canon DE, Canon UK, Canon IT, Canon FR