Macphun is now Skylum, and our discounts on Luminar and Aurora 2018 are still live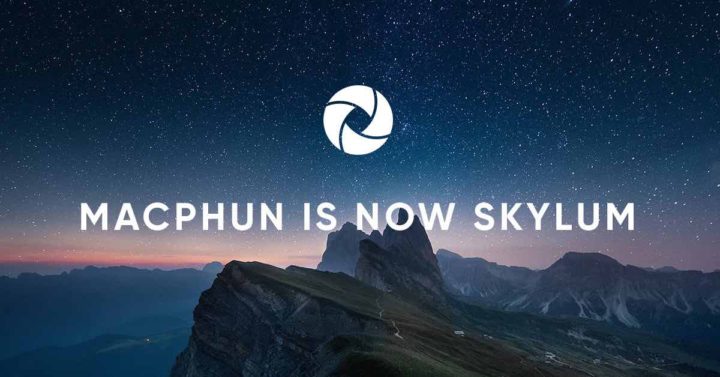 Macphun changed to the new name Skylum.
To celebrate this, Skylum has prepared special exclusive bonuses and freebies which are included to every purchase of Luminar 2018 or Aurora HDR 2018. Moreover, you get $10 discount by using our code "WATCH" at checkout. Offers expire Feb. 26, 2018. Trail version are available for both Luminar 2018 and Aurora HDR 2018.
The freebies you get:
LUMINAR 2018
Current users of Luminar may upgrade for $49 ($39 with coupon code "WATCH"), new users can purchase Luminar 2018 for $69 ($59 with coupon code "WATCH"). Bonuses: 2 eBooks "The Creative Photographer" and "Mastering Exposure". Ultra Violet LUTs. Ultra Violet Preset Pack. Futuristic Preset Pack – click here
AURORA HDR 2018 (named best MAC app 2017)
Current users of Aurora HDR may upgrade for $59 ($49 with coupon code "WATCH"), new users can purchase Aurora HDR 2018 for $99 ($89 with coupon code "WATCH"). Bonuses: "Accelerate Your Photography". Deep dive Video Tutorial. Warm & Beautiful Preset Pack (15 presets) – click here