Canon U.S.A. Unveils New "Canon See Impossible" Videos, here are trailers and interviews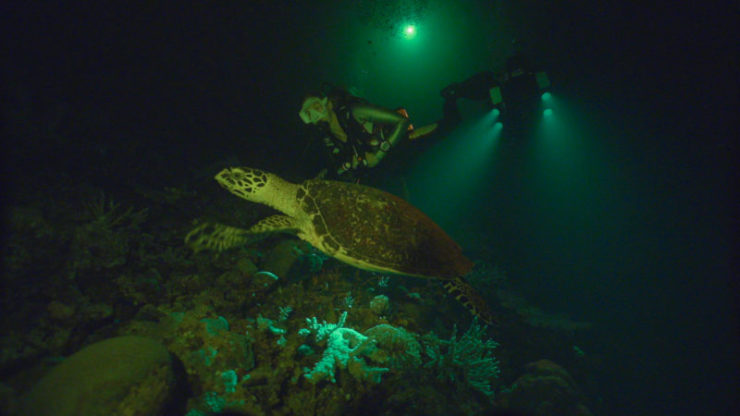 Canon put new life in the company's "See Impossible" project. New photographers have been involved, videos have been added.
Here you can see the two new videos as well as interviews with the authors.
Expanding viewers' horizons through technology, Canon U.S.A., a leader in digital imaging solutions, has pushed its creative boundaries with a new "Canon See Impossible" video that celebrate Canon's commitment to making the seemingly impossible possible. Available for viewing now on the Canon U.S.A. website, this new video – "See Beyond Darkness"– showcases the capabilities of Canon imaging technology which enables researchers, professional photographers, cinematographers and enthusiasts to shoot impactful clear, crisp imagery, even when masked in darkness due to extremely low-light conditions.

In "See Beyond Darkness," the impossible assignment for Director of Photography Andy Casagrande was to record images of a rare biofluorescent turtle found only in the remote, unspoiled reefs of the Solomon Islands. The low-light capabilities of Canon's ME20F-SH Multipurpose Camera and EOS-1D X DSLR camera enabled researchers to capture vivid images without disturbing the natural environment.
"To have Canon step in and facilitate an expedition like "See Beyond Darkness" is incredible. It's the perfect marriage of cinema and science," said Casagrande. "When you pair those two together, the opportunities are endless. You can inspire the world to care about the planet."
"This technology allows us to see things that are beyond human perception. We're seeing creatures and coral and turtles that we never knew existed," said Klaus Obermeyer, Director of "See Beyond Darkness." "We always knew the underwater world is something mysterious, but when you're taking a camera in that can see in the dark, it's truly, truly a rare opportunity."
This video cinematically illustrates Canon's dedication to developing leading-edge technology that can provide creative thinkers the tools needed to teach, show, and capture for the world some of its most unexplored locales. The technology used by Canon to create this video takes viewers to seemingly impossible dark places that were previously beyond what the human eye could see and technology could perceive. Specifically, the remarkable advancement in low-light technology found in the Canon ME20F-SH Multi-Purpose camera plays a feature role in the new video.
"Canon is proud to create products and technologies that support its customers in pushing the limits of what's possible," said Yuichi Ishizuka, president and COO, Canon U.S.A., Inc. "It is our responsibility to our customers and our planet to look beyond today and imagine a better tomorrow."
To view these videos as well as a gallery of still images and behind-the-scenes videos please visit: http://Canon.us/capg.
The press release is here. Enjoy.
Interviews below…