Canon USA Brings Its Digital Imaging Solutions To PhotoPlus Expo 2014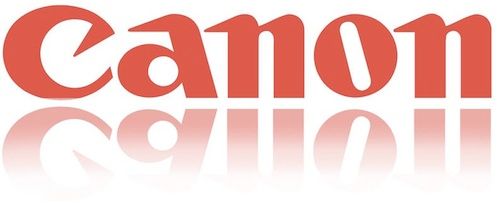 Canon press release:
On Display for the First Time in the U.S. will be the New Cinema EOS C100 Mark II Digital Video Camera, EOS 7D Mark II and PowerShot G7 X Digital Cameras along with the Latest in Lenses and Professional Printing Solutions
NEW YORK, October 23, 2014 – Canon U.S.A. Inc., a leader in digital imaging solutions, will demonstrate its latest digital camera optics and printer lineup, including the recently announced EOS C100 Mark II Digital Video Camera, at PhotoPlus Expo 2014 in the Jacob K. Javits Convention Center in New York City, October 30 – November 1, 2014 in Booth #121.
Visitors to the Canon booth will have the opportunity to see the new EOS C100 Mark II, the latest addition to the Company's Cinema EOS line of professional Super 35mm digital cameras. Additionally, PhotoPlus Expo attendees can try, firsthand, the powerful new EOS 7D Mark II Digital SLR camera, the full line of Canon EOS and Cinema EOS cameras, EF and CN-E lenses, Canon's professional and consumer camcorders, and the latest in PowerShot cameras including the new PowerShot G7 X. The Company will also be showing its gallery of PIXMA PRO and imagePROGRAF large format professional inkjet prints and will feature stunning images from Canon's Explorers of Light, as well as live printing demonstrations throughout the show.
For the first time at PhotoPlus Expo, the Canon booth will feature images from the Austin, TX, and Seattle, WA, portions of the 2014 PIXMA PRO City Senses Tour. Attendees can experience this interactive image gallery that brings the printed image to life through the senses of touch, taste, smell and sound. The PIXMA PRO City Senses Tour began in 2013 and this year traveled to three new cities — Boston, MA, Austin, TX, and Seattle, WA, with celebrity hosts and photographers Donnie Wahlberg, Michael B. Jordan, and Joel McHale.
Canon will continue its Live Learning Stage educational series with a combination of lectures and live photo shoots featuring professional photographers, videographers and Canon Explorers of Light. Professionals such as Scott Kelby, Alex Buono, Peter Read Miller, Adam Jones and Michele Celentano will discuss and demonstrate their personal expertise and share their experience with audiences. The Live Learning Stage presentation series, which is open to all attendees, will take place throughout the duration of PhotoPlus Expo. Canon will also host demonstrations of portrait lighting using Canon's Speedlite system, time lapse video shooting, 4K video for still-frame output to PIXMA PRO-100 and imagePROGRAF iPF6400 printers, and an EOS 7D Mark II demonstration.
Canon Solutions on Display
Attendees will be treated to stunning images in amazing detail and accurate color courtesy of the REALiS WUX6000 and REALiS WUX400ST LCOS projectors, casting images onto a large 130-inch screen. The demonstration will show how REALiS projectors can help professional photographers showcase their work in a large format to clients in studios and galleries to help them visualize for image selection or entice them to order large-format prints. In addition, a REALiS WUX400ST will be displaying a digital signage application running Canon commercials on a loop, an ideal solution for both advertising and education fields.
Canon CPS Lounge 
Canon Professional Services will once again host the CPS Lounge where Gold, Platinum and Cinema CPS members can have their Canon equipment (up to two current Professional DSLR bodies or lenses*) cleaned and checked during Expo hours starting Thursday, October 30th through Saturday, November 1st in Room 2D12.
CPS Lounge Hours during PhotoPlus Expo 2014:
10/30 – 9:00 AM – 6:00 PM
10/31 – 9:00 AM – 6:00 PM
11/01 – 10:00 AM – 2:00 PM (equipment pick-up only, no new items accepted)
This exclusive lounge area also provides members with a product showcase and the opportunity for Gold, Platinum and Cinema CPS members to have one of their own images printed free, on a PIXMA PRO-1 or PIXMA PRO-100 printer, as well as a free imagePROGRAF Large Format Print (limit one imagePROGRAF and one PIXMA PRO print per qualifying member). A registration kiosk will be available in the CPS Lounge for new and existing members throughout the show. Those who sign up, upgrade, or renew a Gold or Platinum CPS Membership in the CPS Lounge during the show will receive an additional free clean and check coupon to be used at a later date.
Canon will also feature technicians directly in the Canon booth, performing CPS customer clean and checks. This area will highlight Canon's "Support Matters" advertising campaign featuring peer-to-peer testimonials about Canon's Professional Service and Support from professional photographers and cinematographers. For more information on CPS, visit http://www.cps.usa.canon.com/. For more information on the "Support Matters" campaign visit: pro.usa.canon.com/supportmatters.
Follow Canon throughout the show @CanonUSApro. Use #CanonPPE2014 to join the conversation.
Canon 2014 PhotoPlus Expo In-Booth Speaker/Shooter Schedule
Thursday,
October 30th
Friday,
October 31st
Saturday,
November 1st
10:00 AM
Clay Blackmore
Live Shoot!
Clay Blackmore
Live Shoot!
Hanson Fong
Live Shoot!
10:45 AM
Kevin Shahinian
Cinema with a DSLR
Lecture Presentation
Scott Kelby
What's New in Action!
Lecture Presentation
Peter Read Miller
Sports, Illustrated!
Lecture Presentation
11:30 AM
Tyler Stableford
Art From Cinema to Print
Lecture Presentation
Stephen Johnson
Portraying an Exquisite Earth
Lecture Presentation
Alex Buono
Live from NY it's Alex Buono
Lecture Presentation
12:15 PM
Michele Celentano
Live Shoot!
Ken Sklute
Live Shoot!
Harry Benson
Being There!
Lecture Presentation
1:00 PM
Adam Jones
Wildlife &7D Mark II
Lecture Presentation
Peter Read Miller
Sports, Illustrated!
Lecture Presentation
Michele Celentano
Live Shoot!
1:45 PM
Bruce Dorn
Cinemaphotography
Lecture Presentation
Robert Farber
Printing Art
Lecture Presentation
Adam Jones
Wildlife &7D Mark II
Lecture Presentation
2:30 PM
Scott Kelby
What's New in Action!
Lecture Presentation
Jack Reznicki
Live Shoot!
Vincent Laforet
Transition from Photo to Filmmaking
Lecture Presentation
3:15 PM
Tim Laman
Birds of Paradise
Lecture Presentation
Greg Heisler
Potraiture
Lecture Presentation
Greg Heisler
Live Shoot!
4:00 PM
Hanson Fong
Live Shoot!
Tim Laman
Birds of Paradise
Lecture Presentation
About Canon U.S.A., Inc.
Canon U.S.A., Inc., is a leading provider of consumer, business-to-business, and industrial digital imaging solutions. With approximately $36 billion in global revenue, its parent company, Canon Inc. (NYSE:CAJ), ranks third overall in U.S. patents granted in 2013† and is one of Fortune Magazine's World's Most Admired Companies in 2014. In 2014, Canon U.S.A. has received the PCMag.com Readers' Choice Award for Service and Reliability in the digital camera and printer categories for the 11thconsecutive year. Canon U.S.A. is committed to the highest level of customer satisfaction and loyalty, providing 100 percent U.S.-based consumer service and support for all of the products it distributes. Canon U.S.A. is dedicated to its Kyoseiphilosophy of social and environmental responsibility. In 2014, the Canon Americas Headquarters secured LEED® Gold certification, a recognition for the design, construction, operations and maintenance of high-performance green buildings. To keep apprised of the latest news from Canon U.S.A., sign up for the Company's RSS news feed by visiting www.usa.canon.com/rss and follow us on Twitter @CanonUSA. For media inquiries, please contact [email protected].