Canon wants 50% market share of interchangeable-lens camera market, goes on the offensive with mirrorless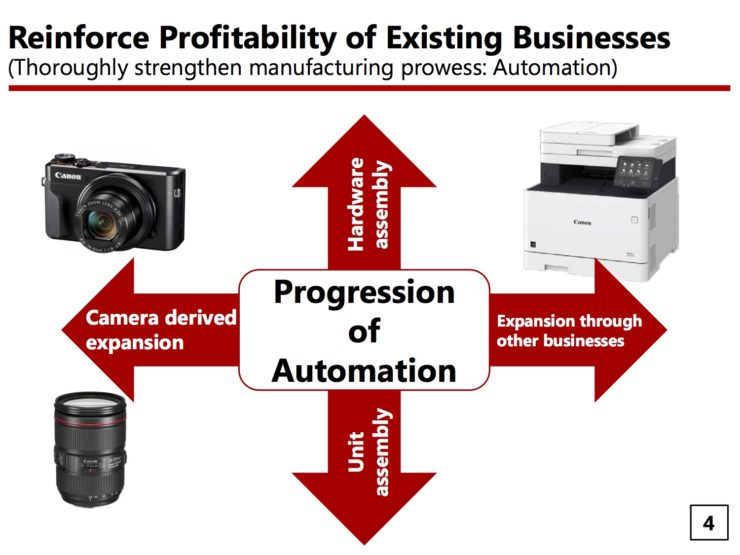 Thanks to our friend EdinaMN Guy for tipping us.
Canon posted documents from the company's Corporate Strategy Conference. Not only the giant is alive and kicking, but there is a clear statement by CEO Fujio Mitarai about Canon's plans with mirrorless, and with interchangeable-lens cameras in general (emphasis mine):
Within existing businesses, there are market areas that are growing, such as color devices in MFDs and laser printers, and mirrorless in cameras. In these segments, by launching differentiated products that only we can provide, we will stimulate the market, grow our sales, and secure additional market share. For example, in our core camera business, in addition to our overwhelming share of the DSLR market, we will go on the offensive and work to expand our sales in the mirrorless camera market, which is exhibiting remarkable growth. This will allow us to reach our goal of 50% market share of the entire interchangeable-lens camera market.
This is a clear statement. Canon is now taking mirrorless seriously (see this report too). Canon is already the leader in the camera market, aiming at 50% of market share of the entire interchangeable-lens market appears to be a move to challenge all of the competition, or to warn them what is going to happen in the near future.
The conference documents are available online:
I'm always interested in your opinion, so feel free to sound off in the comment section.
A few of the slides of the presentation can be seen below.