The Canon EOS M50 is a "strategic model", Canon exec states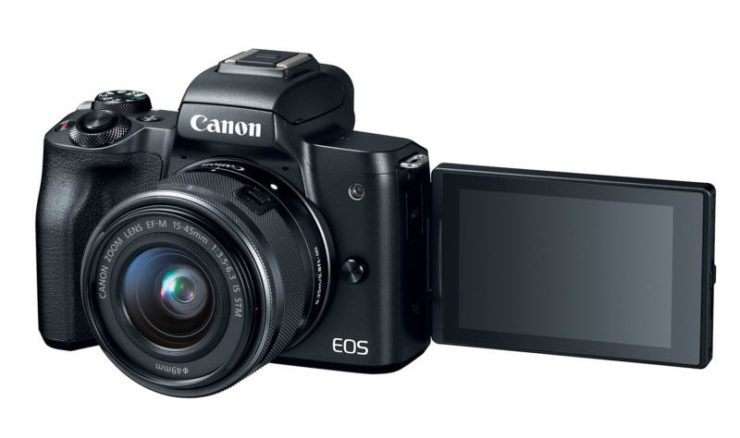 Canon released some statements about the new EOS M50 (

), and about the company's future mirrorless plans. Masahiro Sakata, president of Canon group member Canon Marketing Japan, gives some insights in Canon's mirrorless strategy.
When asked about a possible high-end mirrorless camera, Mr. Sakata said "we will look at the timing and consider it".
Excerpts from Nikkei Asian Review report:
TOKYO — Canon will shift more of its focus to mirrorless cameras, a change in strategy spurred by sharp growth in the market.

The company boasts a commanding share of the global single-lens reflex market but was reluctant to enter the mirrorless field over concerns about cannibalizing SLR sales.

Canon said Monday that it will release an entry-level mirrorless camera next month. The product is positioned as "a strategic model" for mirrorless cameras, according to Masahiro Sakata […]

Canon hopes that the new product will attract demand from families, including mothers who enjoy taking pictures of their children.

[…]

With mirrorless cameras rapidly gaining popularity and rivals like Sony breaking into SLRs, Canon decided it must "actively roll out products for a growth market even if there is some cannibalization," Sakata said.

[…]

The company is making efforts "to be able to respond to customer needs in any region by offering both SLR and mirrorless cameras," said Go Tokura, a Canon executive officer.
Read the report at Nikkei Asian Review.
The Canon EOS M50 was announced yesterday, and it is Canon's first mirrorless camera to do 4K video. For hands-on videos and more information on the EOS M50 click here.
---
Pre-order Canon EOS M50 in USA & CANADA: B&H Photo | Adorama | Amazon
Pre-order Canon EOS M50 in UK: Park Cameras | Canon UK | Wex Photo Video | Amazon UK
Pre-order Canon EOS M50 in GERMANY: Canon Germany | Wex Photo Video
Pre-order the Canon EOS M50 in ITALY: Canon Italia