SIGMA 70mm F/2.8 DG MACRO ART lens development announcement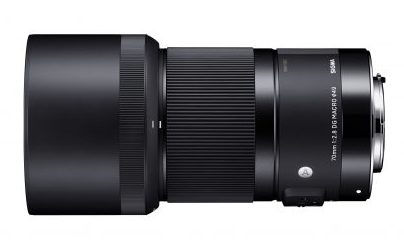 Release date and price of the Sigma 70mm f/2.8 are not known yet.
Development announcement of SIGMA 70mm F/2.8 DG MACRO | Art
The SIGMA Corporation is pleased to announce the development of the first macro lens in the Art line, SIGMA 70mm F/2.8 DG MACRO | Art.
In recent years, macro lenses in the standard range have tended to employ inner focusing with the goal of maximizing autofocus speed. In contrast, the new SIGMA 70mm F/2.8 DG MACRO | Art lens is designed to prioritize optical performance, fulfilling the demanding image quality requirements that define the Art line. In the standard to mid-telephoto range, it delivers stunning resolution and incredible clarity that greatly exceed expectations for a macro lens. The coreless DC motor further enhances image quality, while an optimized algorithm helps offer extremely smooth autofocus performance for a weightier, high-performance lens. Photography enthusiasts will recall a certain legendary, razor-sharp macro lens—the SIGMA MACRO 70mm F2.8 EX DG—and be glad to learn it is available in a new form, updated with outstanding Art line quality.