Canon working on miniaturisation of shutter mechanism, patent application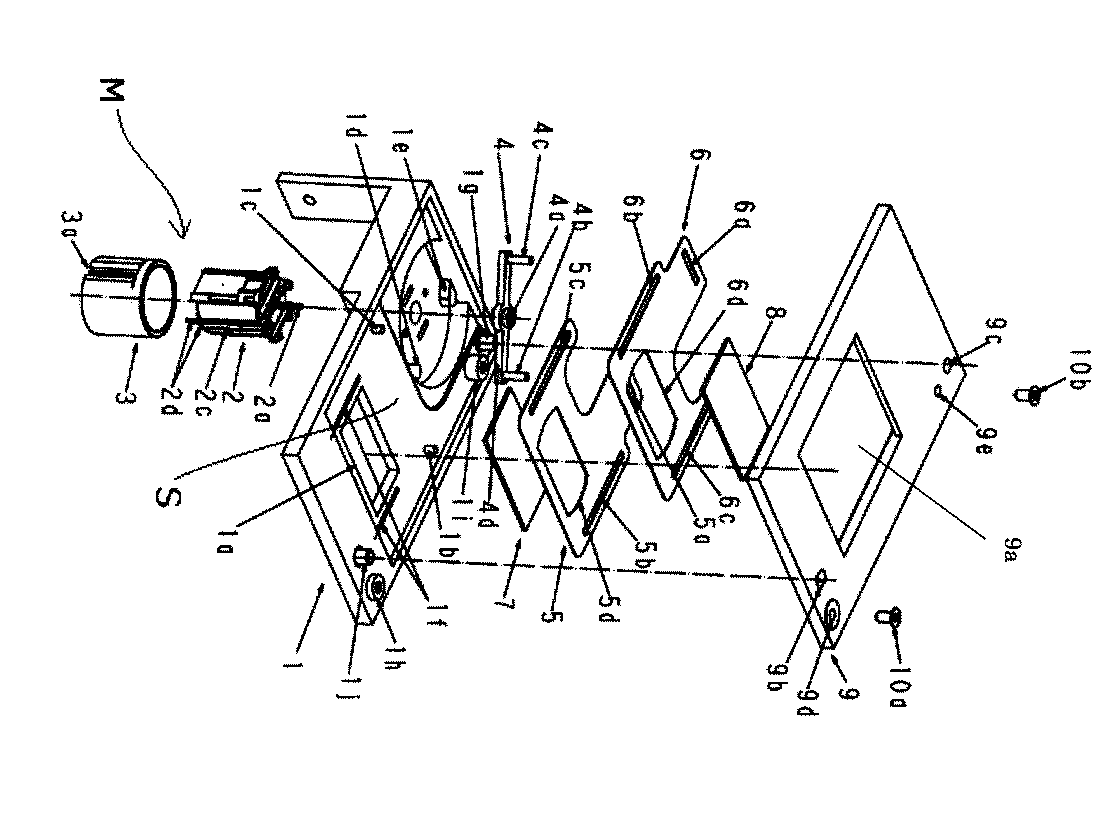 Is there something coming from Canon, something small? After a patent application to improve the durability of a shutter mechanism, we also spotted a Canon patent application describing how to miniaturise the shutter mechanism.
Canon patent application P2018-010054A describes methods to further miniaturise the shutter mechanism:
The present invention relates to a blade drive device for driving blades entering and leaving an optical path, and an image pickup device including the blade drive device, for example, an IR (infrared light) cut filter and an AR (anti-reflection) A filter switching device for switching the filter, and a device incorporated in a lens barrel of a video camera or a surveillance camera equipped with such a filter switching device.