CIPA 2017 statistics released, overall camera sales increased by 4%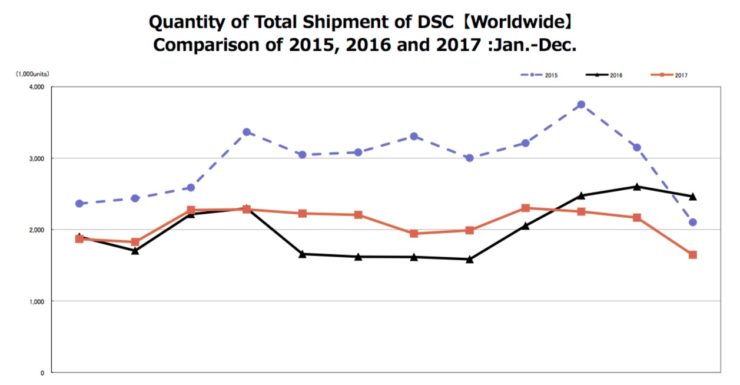 The Camera and Imaging Products Association (CIPA) published statistical data for the business year 2017.
It seems camera market sales value increased again, at least by 4%. DSLR sales decreased by 10% compared to 2016 but mirrorless camera sales went up 40%. If Nikon and Canon are eventually going "serious" with their mirrorless products, this figures may well change in favour of mirrorless.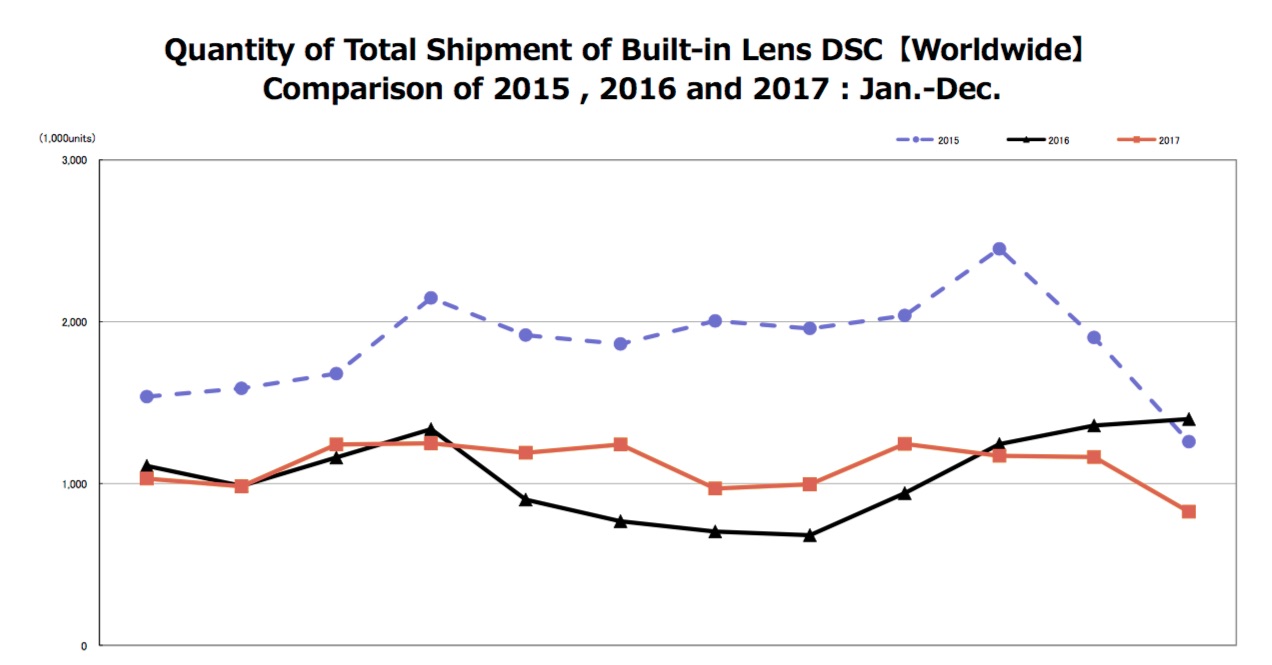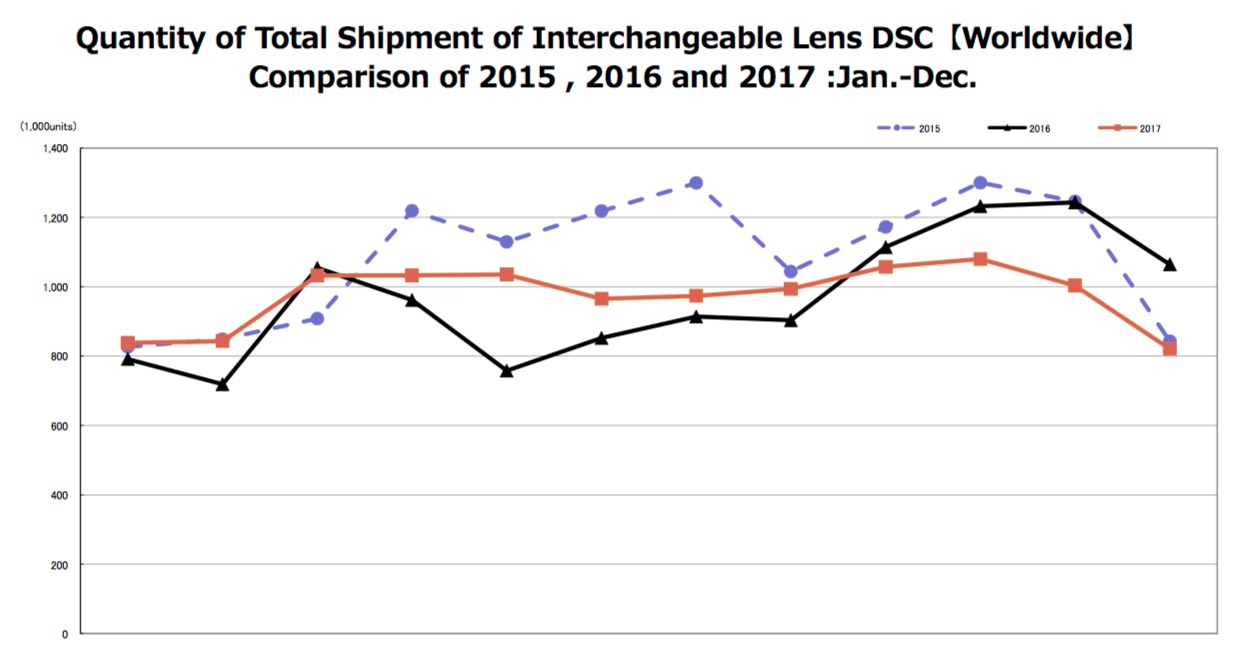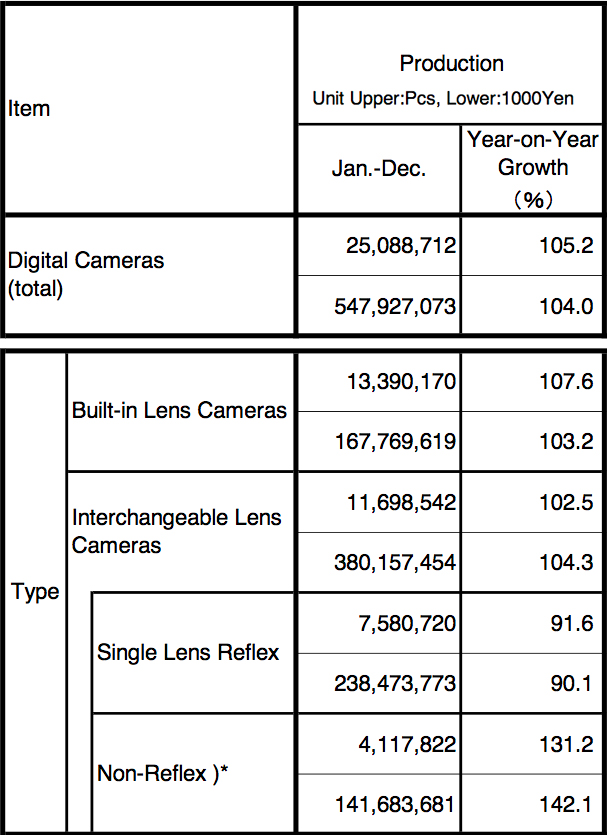 [via
Mirrorless Rumors
]