Consumers Switching To Smartphones Cut Canon's Sale Forecast By 2.1 Percent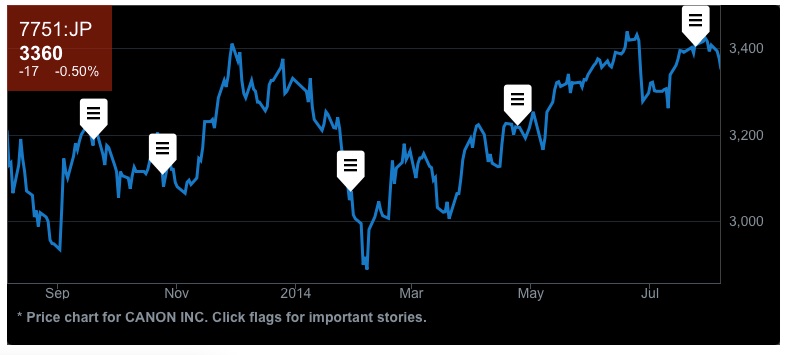 Image © Bloomberg
Bloomberg reports that Canon lowered its full-year sales forecast because of low demand by consumers, caused by users switching to smartphones for their photographic needs. Sales are a projected 3.78 trillion yen ($37 billion) for the current fiscal year, that's 2.1% less than the the previous forecast.
Says Makoto Kikuchi, chief executive officer at Myojo Asset Management Co.:
"Demand for compact cameras declined sharply because of smartphones […] Canon was too aggressive with their SLR sales forecast. People who want them have already bought them."
Canon sales of SLR cameras dropped from 2.1 million units to 1.7 million units in the 2nd quarter 2014, the sale of compact cameras decreased by 36%.
[
Bloomberg
via
The New Camera
]