COSYSPEED introduces world's first smartphone photography bags, the PHONESLINGER series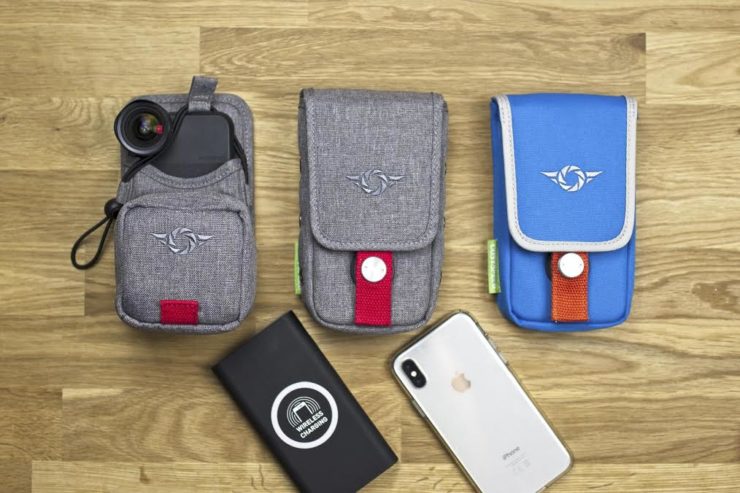 COSYSPEED, maker of some of the coolest camera bags for mirrorless shooters, started a crowd-funding campaign for their latest camera bags, the PHONESLINGER series. I own various COSYSPEED bags, the Streetomatic being my favorite. This is well made and sturdy gear.
Thomas from COSYSPEED says:
Smartphone Photography has come a long way and reached a pretty decent level of image quality. And everyone is doing it! So we thought it would be adequate to make some cool bags for smartphone photographers and videographers. And it seems that we are the only company in the world with dedicated bags for smartphone photographers. Our crowd-funding campaign for the PHONESLINGER series was launched to day on INDIEGOGO.
The new bags are:
PHONESLINGER Power
comes with an integrated QI-Wireless Powerbank. It charges your phone (your phone must be able for QI-Wireless charging) all the time it's in the bag and you'll never run out of power + have your Phone accessible within a second and with one hand
PHONESLINGER Prime
holds your Smartphone and up to 4 smartphone lenses like the popular Moment Lenses. Have your Phone and Mobile Lenses accessible within a second and with one hand
PHONESLINGER Outdoor
Is rugged and light weight and the safe place for your phone out in nature. Have your phone safe but always in reach within a second and with one hand
FLOWBELT Modular Belt System
can hold your PHONESLINGER and several accessory bags. Makes your Smartphone Photography even more flexible
A complete set of prototypes will be on display on COSYSPEED's stand at Photokina in Hall 5.1/Imaging Lab.