The Tokina Opera 50mm f/1.4 for FF DSLR will sell at $1100 (approximately)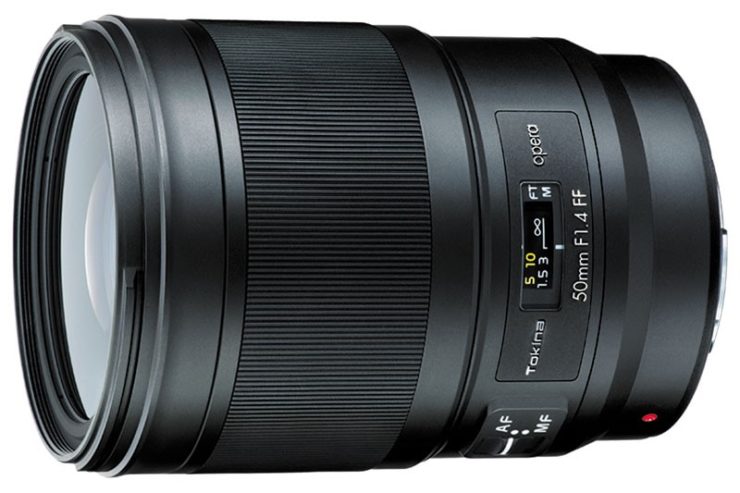 Nokishita reported the price in Japan for the upcoming Tokina Opera 50mm f/1.4 lens for full frame camera. The Opera 50mm f/1.4 price in Japan will be 126,900 Yen, which is around $1,100.
The Tokina Opera 50mm f/1.4 was announced at CP+. Shipping of the Tokina Opera 50mm f/1.4 is expected for late October 2018.
Tokina's description of the Opera 50mm f/1.4:
With the debut of Opera 50mm F/1.4 FF we are launching a new series of next generation premium full-frame lenses for high-end DSLR cameras called "opera" series.

Opera series is designed to perfectly match recent high-spec full-frame DSLR cameras, which keep requiring high quality optics to be used with. In addition to originally high-valued Tokina AT-X series, this new opera series is positioned as top premium series of full-frame size lenses and will be further expanded with other lenses of related specifications and performance.

In modern society the word "opera" is commonly used to express general genres of stage art. In Italian it means work or work of art. As an omitted art genre definition opera comes from "opera musicale" that means a piece of music work. In Latin opera comes from "opus" and in contemporary language "magnum opus", "opera magna" still has a meaning of "great literary, artistic or intellectual work". We chose the name "opera" for a new premium full-frame DSLR lens series thinking of a lens that will help photographer in creating real "work of art".