Deal: Rich Canon Rebel T3i/EOS 600D Kit With Two Lenses And More Stuff For $799
The Canon Rebel T3i/EOS 600D kit with the 18-55mm and 55-250mm IS has gone down to $799 at most sellers. But top rated seller beachcamera on eBay is selling the kit ($799) with some additional stuff like a bag, an extra battery, an UV filter, a 16GB memory card, a memory card reader and a full sized tripod. A great starter kit. You get the following items: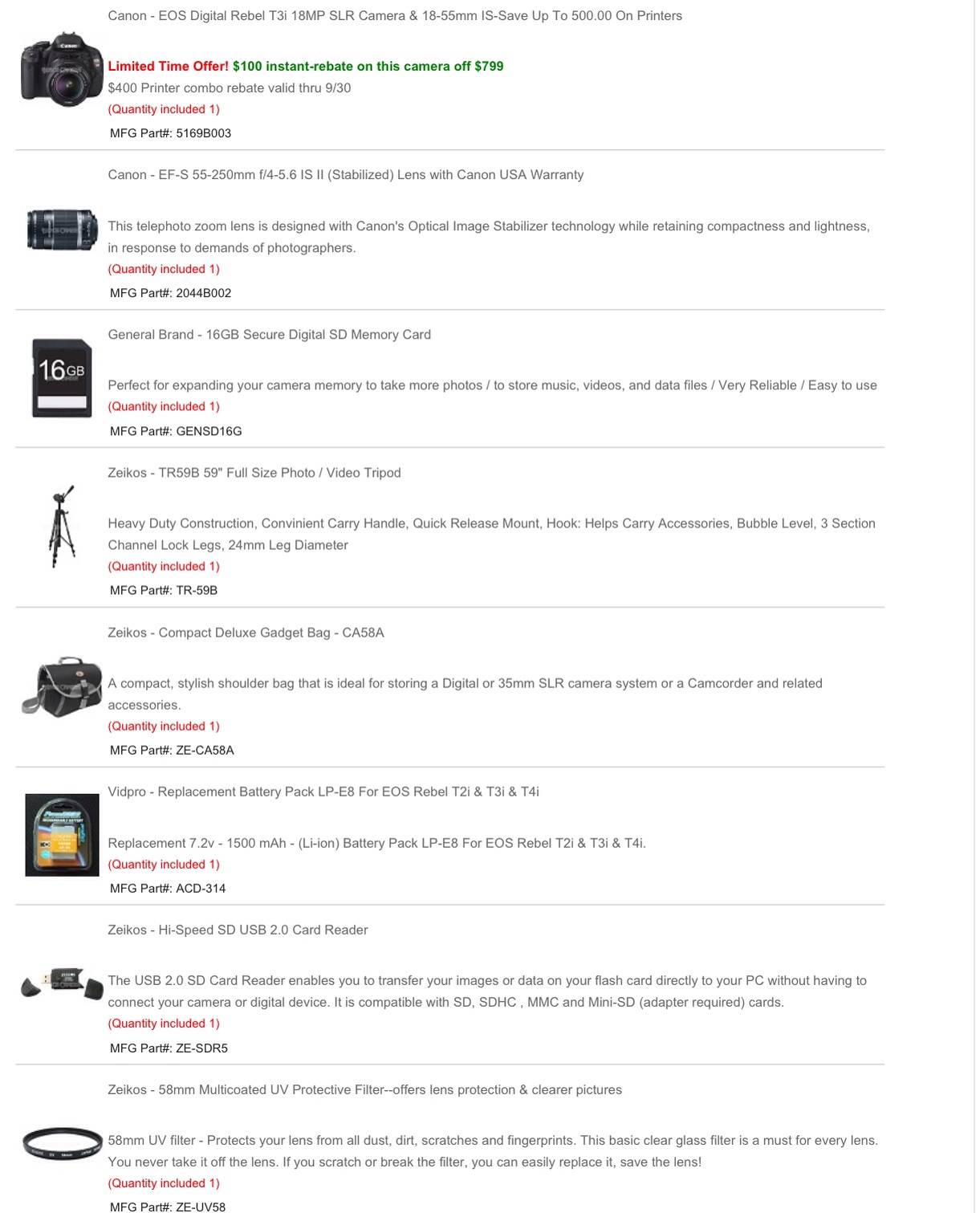 Limited quantity. It will last as long as supply lasts.