Deal: Tokina Opera 16-28mm F/2.8 FX – $529 (reg. $699, today only)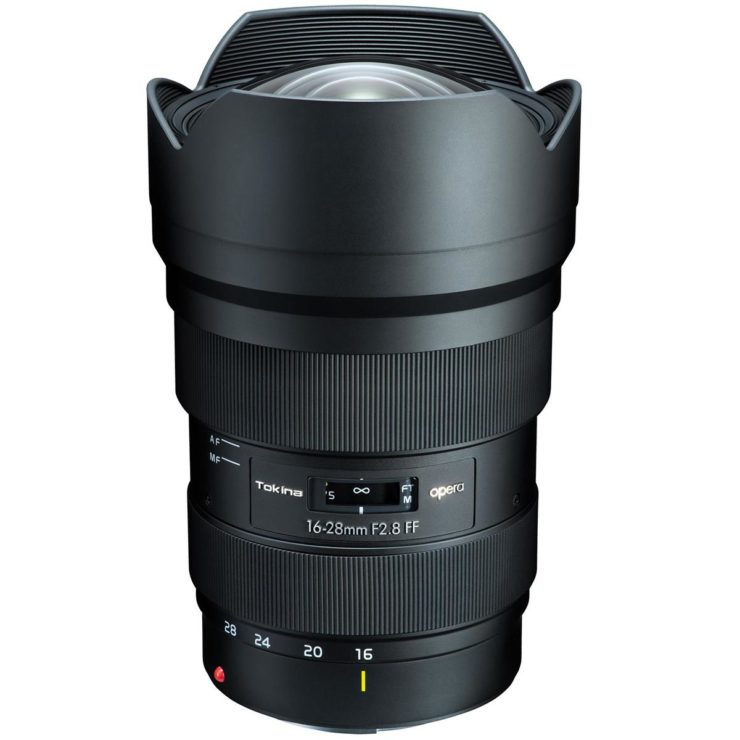 Only for today (1/21/21) Adorama has a 24% discount on the excellent Tokina Opera 16-28mm F/2.8 FX zoom lens.
At a glance:
Zoom Focal Length: 16-28mm Lens
Maximum Aperture: f/2.8
Image Stabilization Type: No
Lens Series: Tokina FX Series, Tokina opera Series
Special Features: Aspherical
Get the Tokina Opera 16-28mm F/2.8 FX for Canon mount on sale at $528. Compare at $699. That's $170 off.
---
Hand-picked deals are listed here.
Deal pages:
Refurbished lenses and DSLRs at Canon Store (best deals to be found here)
Save $10 on Luminar 4 and/or Aurora HDR 2019 and/or Luminar AI using our code "WATCH" at checkout.
Tokina Opera 16-28mm F/2.8 FX Zoom Lens for Canon EOS DSLR & Nikon DSLR Cameras
Award-winning Japanese brand Tokina offers a new line of full-frame camera lenses for high-end DSLR cameras. The Tokina Opera 16-28mm F/2.8 FX Zoom Lens is built on a slim housing and utilizes a new DC motor and GMR magnetic AF sensor for quick but quiet autofocusing, while the built-in hood petals provide additional protection to the front element of the lens. The photographer can easily switch between MF and AF mode using Tokina's exclusive One-Touch Focus Clutch Mechanism. The new 56mm-diameter aspherical front element contributes to low distortion and low light falloff, while the SD super-low dispersion glass elements incorporated throughout the optical design minimize chromatic aberration and give maximum resolution, more even brightness, and distortion correction. The Tokina Opera is built for professional photographers, allowing them to rely on a single lens for full wide angle coverage. The Tokina Opera 16-28mm is available for both Canon EOS and Nikon DSLR cameras, making it a versatile and reliable lens.