Canon Exec Seems To Say 8K Video On The EOS R5 Is There Only For Marketing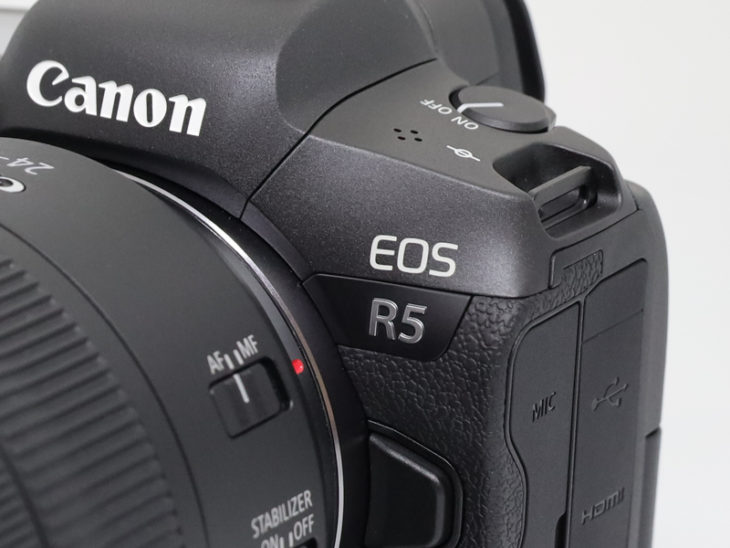 The old Canon EOS R5 polemics are getting a heads up from a Canon exec. It's about 8K video and why it was featured on the EOS R5.
In an interview with Japanese camera website Toyokeizai, Mr. Tsuyoshi Tokura, Canon's imaging division general manager, said something rather interesting about 8K video on the EOS R5 (emphasis mine).
I don't think video-focused users are driving the reputation of this new product. However, I was particular about the spec of 8K, and I was enthusiastic to put it out first, ahead of other companies. We have been making efforts to improve video performance at the same time as still images. Naturally, this new product has significantly improved still image performance, and I am not strongly conscious of giving it a big mission to attract video users
The second part I put in emphasis is the interesting part. Although something might have been lost in machine translation from Japanese, it seems to say "the only reason we put 8K on the EOS R5 was to be ahead of competition". It really sounds that way.
He also seem to say that the commercial success of the Canon EOS R5 was mainly due to the name and the hype built around the camera.
"First of all, it has high performance and strong product appeal. The timing of the release was also great. The camera market has bottomed out significantly since spring, and we were able to launch new products when it recovered. In some respects, the return of the market was a tailwind."
Mr. Tsuyoshi Tokura seems quite optimistic about the mirrorless market:
The EOS R5 is a professional product, and the price is quite high. Not only the body but also the (sales of) interchangeable lenses for full-size mirrorless cameras are growing steadily, and I feel that it shows the solidity of the R serie
Guess this interview will stir up new polemics about the Canon EOS R5.
Canon EOS R5 reviews are listed here, for EOS R6 reviews see here. The EOS R5 is highly regarded as a stills camera. In particular, the EOS R5 autofocus system seems to be huge leap forwards. User manual are available for download for the EOS R5 and the EOS R6.
Canon EOS R5:
America: B&H Photo, Adorama, Amazon USA, Amazon Canada, Canon Canada, Canon USA
Europe & UK: Amazon DE, Amazon UK, Amazon IT, Wex Photo Video, Canon DE, Canon UK

[via EOSHD]