Did Canon And Nikon Adopt Telecentric Lens Design For Their Mirrorless Cams, 16 Years After Olympus?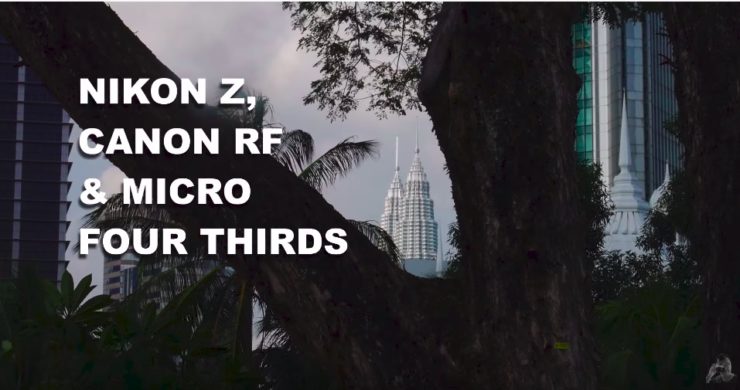 Did you ever hear about telecentric lens design?
Robin Wong had a closer look at telecentric lens design, and explains that:
[…] telecentric lens design [means] having the optics designed in a way that the light will hit the sensor more linearly without too much straying off, and this was already adopted by Four Thirds system lens mount in 2003
This technical approach was used by Olympus 16 years ago, when they introduced the Olympus DSLR E-1.
And Canon and Nikon?
Both Nikon and Canon took the advantage to introduce new mount. Nikon made 2 changes: 1) increase the lens mount throat diameter opening from 47mm to 55mm and 2) reduce the flange back focal distance from 46.5mm to 16mm. Similarly, Canon, maintaining their already large lens mount opening of 54mm (just 1mm shy of Nikon's new Z mount opening), decreased their flange back focal distance from 44mm to 20mm […][…] having larger glass element to fully envelope the image sensor area allows light to hit the sensor more perpendicularly, and bringing the rear end glass element from the lens closer to the image sensor minimizes light strays and bending. The obvious benefits in terms of technical image quality? Minimized aberrations (chromatic, spherical, etc), improved corner./edge sharpness, and better per pixel optimized light capture overall.
Sound complicated? The video below tells you everything about telecentric lens design in 9 minutes.
[via
Robin Wong
va
4/3 Rumors
]