Don McCullin about the consequence of truth (CPS interview)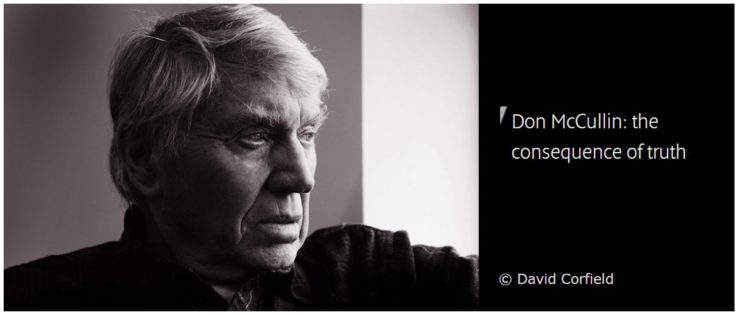 Canon Professional Network posted a short interview with living legend Don McCullin, world-renowned war photographer and pioneer in photojournalism.
Sir McCullin is now over 80 years old, and just recently was knighted by the Queen. It's only since a few years that he embraced digital photography. Appearently, Canon managed to get Sir McCullin, well known for his critical position towards digital photography, to use and enjoy a EOS 5D Mark III (we reported here).
The interview is about McCullin's work, a retrospective on his life and career, and features the presentation of McCullin's latest book.
"I'm on the edge of the volcano. I'm standing on the precipice looking into the lava…" admits Don McCullin metaphorically, remarking on how he sees this latest chapter of an extraordinary life. A special three-volume retrospective of his work is due to be released soon. It's taken two years to complete and, for McCullin, represents the very best of his photography. Called 'Irreconcilable Truths' the title is a nod to the soul-searching that went into the project as recollections of atrocities resurfaced in his darkroom as he reprinted many hundreds of images. It's not been an easy journey, reliving some of those memories.
About the Canon EOS 5D Mark III Sir McCullin says:
"I just wished I had these Canons when I was a younger man," [McCullin] reflects. "My life would have been far easier with a lot less stuff to carry." He refers to the final section of his book and recent projects from India, Iraq and Syria that feature work taken digitally. "The sharpness cuts you like a knife," he remarks. "It really is incredible, almost too real."
Sir McCullin's latest print work, Irreconcilable Truths, has a limited run of 1000 copies and consists of three books, presented in a hard clamshell case, comprise over 1300 pages of print and more than 700 of McCullin's most iconic photographs and previously unpublished images.