Dual Pixel AF has become a Canon standard, here's how it works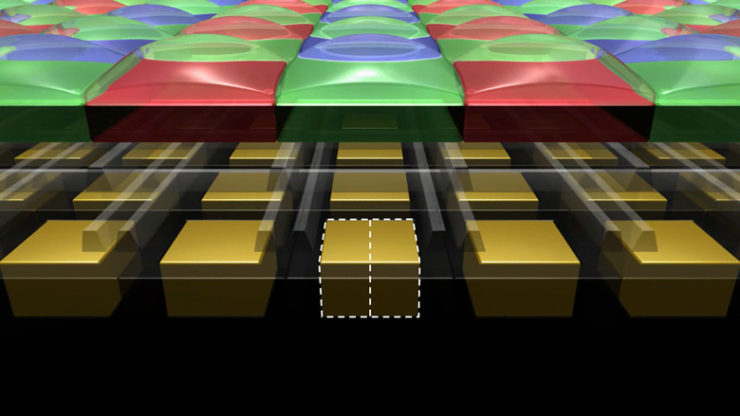 It's safe to assume that Dual Pixel AF (DPAF) has now become Canon's standard on-sensor auto-focusing technology. Since it made it into a Rebel, it will be featured on almost any future Canon DSLR and MILC (and who knows…maybe also in some high-end PowerShots).
Dual Pixel AF debuted in July 2013 (press release), on the still noteworthy Canon EOS 70D. It took Canon a long time to feature it on other cameras, and even longer to put it into a mirrorless camera. The EOS M5 and EOS M6 are the first Canon MILCs to feature it. And hell if it makes a difference on a mirrorless system. If only Canon had used it before on their mirrorless offering.
However, fast forward to 2017. Dual Pixel AF is now on board with the EOS 800D/Rebel T7i, EOS M6 and EOS 77D. That means  Dual Pixel AF is now featured on a Canon Rebel and everywhere up to the EOS C300 and EOS 5D Mark IV.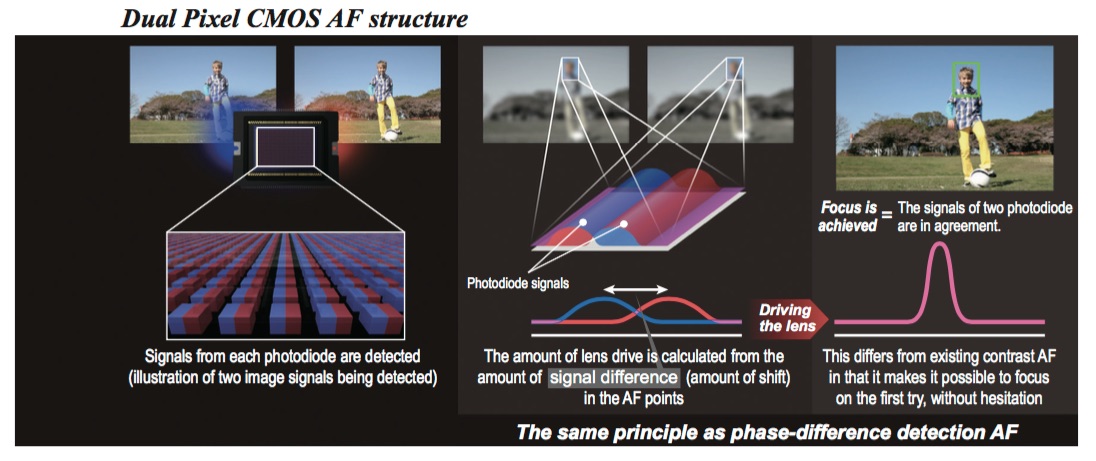 The DPAF technology is nothing cryptical or near to rocket science, at least not the fundamentals of the technology.
A good starting point for those who prefer to read is this article by Canon Professional Network.
Dual Pixel CMOS AF is a sensor-based, phase detection Auto Focus (AF) technology designed to provide smooth, high-performance focus tracking in movies and fast autofocus acquisition when shooting still photos in Live View mode.

It is a unique, Canon-developed technology, ideal for creating professional-looking pull-focus effects and keeping a subject moving towards the user in sharp focus while maintaining a blurred background – a defining characteristic of EOS Movies.

Thanks to this groundbreaking advance, capturing a subject and retaining sharp focus, even when moving, has never been easier.
Next, hear what the Canon engineers who developed Dual Pixel AF have to say about the technology (click here).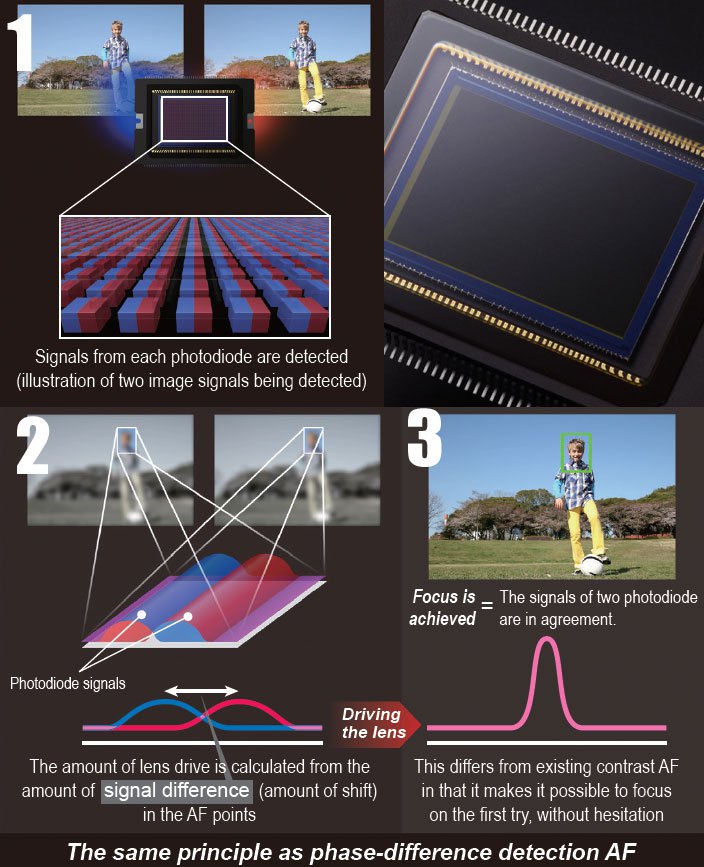 If you prefer to learn stuff by watching videos, then the two new Canon videos below may suit you, and the other, older, videos about DPAF hopefully too.