EOS M Rumor: Auto-Focus, New Body, New EF-M Lenses
A new EOS M rumor showed up: Canon may not be able to improve the auto-focus performance of the Canon EOS M (price & specs) in a concrete manner through a firmware update. Although here at Canon Watch we got different information, this is a possible scenario.
The  issue concerns what makes the EOS M's AF so sluggish. If the cause is a hardware design flaw then there is little you can do. If, on the other hand, the slow AF is due to poor software (firmware) implementation, then there is hope. I am still thinking that the poor AF is a software issue. The firmware update should be announced very soon, stay tuned.
I really hope Canon can in some way repair their halfhearted effort when designing and building the EOS M. Don't get me wrong, the EOS M has a lot of good points, its overall performance is solid, the high ISO/low light performance is among the best in its category, image quality is outstanding, the small body is rugged and solid. But most of the competitor's AF systems easily outperform the EOS M's AF. To get the point: AF on the EOS M sucks when the subject is even slowly moving or when there is low light, the worst case being both conditions given. How much improvement can be expected if the issue is on the software side? There could be a dramatic improvement, something that puts the EOS M back in the same league with its competitors. The most plausible improvements the new Canon EOS-M firmware will deliver are: better hunting in low light, better tracking, and generically faster AF.
Next, there will be a new EOS M body. This is rumored since a while. And for sure the next iteration of the EOS M will have a better AF. Canon cannot ignore the fact that the AF on the EOS M was a major deal breaker for many potential customers. The new EOS M is rumored to be a more pro oriented camera body, and to have a view-finder (hooray!). That Canon is working on a new EOS M body does not only make sense, it is also indirectly confirmed by the fact that Canon always stated they are committed to the EOS M system.
Another thing that is already officially assured is the fact that Canon will release more EF-M lenses for the EOS M ecosystem. This was announced a few weeks ago by Masaya Maeda, Managing Director and Chief Executive, Image Communication Products Operations at Canon. So it is definitely more than a rumor, it is a statement made by a top Canon executive. We do not know what kind of lenses Canon is planning to add to the EOS M ecosystem, but most probably there will be a new zoom lens, another fast prime (50mm is rumored) and possibly a telephoto lens. The lack of lenses for the EOS M is a limiting factor and Canon has to broaden their offering here.
As I wrote before, you can live with the EOS M's AF. I do. It won't make you happy, but it isn't as terrible as some reviews suggest. In my very own experience the EOS M is a photographic tools that can give you great images. Sure the AF needs some tweaking, experimenting, and the right lens. AF is fastest with the EF-M 18-55mm f/3.5-5.6 IS STM (price & specs) (sometimes almost acceptable), particularly in Flexizone Single mode, then comes the EF-M 22mm f/2 STM (price & specs), a lens with very good optical perfomance. When using EF and EF-S lenses with the EF/EF-M adapter (price & specs) the AF becomes almost unusable (surprisingly I had some fast focusing with the EF 50mm f/1.8 (price & specs)).
As some of you probably know, the EOS M was with me when I travelled Myanmar last year. I was happy to have a light-weighted camera that gave me APS-C sensor image quality and the creative possibilities of a DSLR. And beside the poor AF, the rest of the experience was totally positive. I particularly liked the combined use of the control wheel and the touchscreen. Canon made it right here: settings can be changed easy and fast, most settings are just a few touches away. It is a pity that lots of reviews are only blaming the sluggish AF and ignore the many good point of the EOS M. The EOS M made it through extreme hot temperatures with humidity often around 95%, sandy and dusty places, roads, and street parties. It saw rain, I didn't have a real camera bag, it was simply in my day-pack. I didn't handle it with to much care (a camera is here to be used). Everything always worked, nothing broke, the sensor is still ok (no dust spots). A solidly built camera.
The price of the EOS M with the EF-M 22mm f/2 STM lens is now down to $679 on Amazon (click here), and to $699 at B&H (click here) and Adorama (click here).
Canon EOS M price check: B&H Photo, Adorama, Amazon USA, Amazon Canada, Canon Canada, Canon USA Canon EF-M 18-55mm f/3.5-5.6 IS STM price check: B&H Photo, Adorama, Amazon USA, Amazon Canada, Canon Canada, Canon USA Canon EF-M 22mm f/2 STM price check: B&H Photo, Adorama, Amazon USA, Amazon Canada, Canon Canada, Canon USA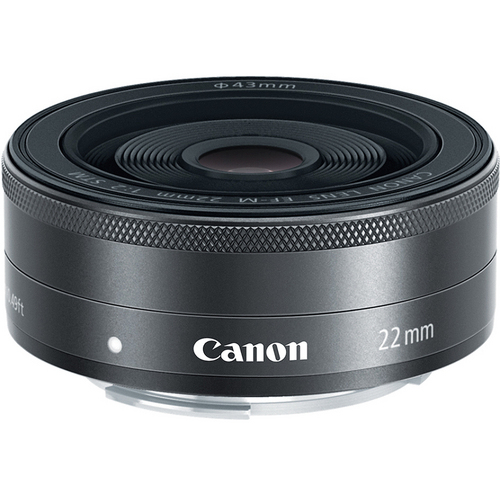 [via CR]