How Cool Is This: EOS-1D X Manuals And Videos Displayed On Camera LCD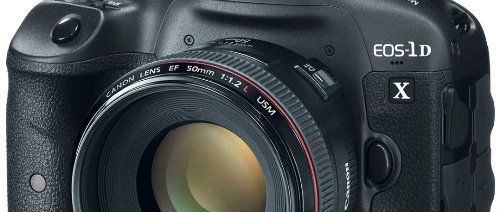 I think it is definitely cool, and was spotted by unitedbyphotography! The EOS-1D X manuals and videos are provided by Canon and can be seen on the camera's display. The tutorials have been created for the various, different functions. You save the tutorials on the memory card and…voilà: all the knowledge and reference you need out there is on the camera, always with you, and can be seen on the camera's LCD display. The tutorials can be downloaded here. I wish Canon would do this also for less high-end gear. Quoting the guys at unitedbyphotography:
Canon have produced a handy set of video and pdf tutorials for you to download and keep as reference.
These easy to follow guides explain with step by step instructions on how to operate the Canon 1DX DSLR
camera and better understand the menus and features on it.

The Time Code Custom Operation for DSLR video users and video compression methods options,
allows the user to set readable time code for video editing programs and allow how video is stored and
is compressed according to the needs of the user.

This is in addition to spot metering, finder display, subject recognition and multiple exposure shooting
ideal for HDR photography or combining multiple exposed images to create a composite.

Others include:
Audio Options
AI Servo In-Camera Adjustments
Drive Modes
Manual Selection of AF Points
AF Configuration Tool
AF Area Selection
For the time being the EOS-1D X can be pre-ordered for $6,799.00 at Adorama (click here), B&H (click here), Amazon US (click here) and DigitalRev (click here).
[unitedbyphotography via planet5d]