How To Use Natural Light, Short Tutorial By National Geographic Photographer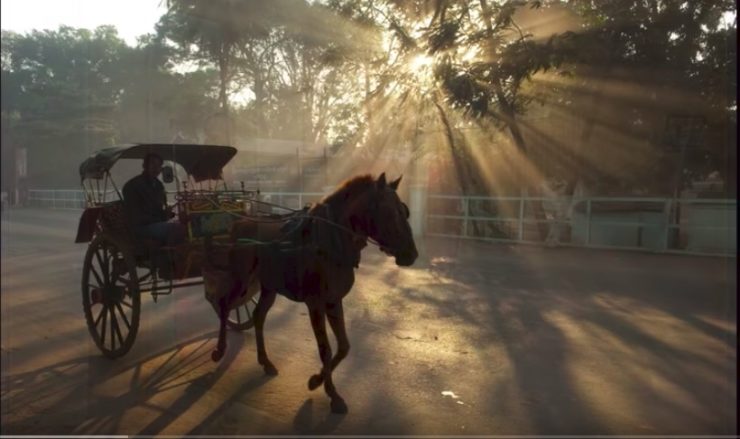 Taking pictures and maxing out the creative possibilities of natural light is not as easy as you might think. A short video shows how to use it for your photography.
In the video below by Advancing Your Photography, National Geographic Photographer Bob Holmes shows how to get the most out of available, natural light.
Bob Holmes shares his years of experience as a National Geographic and travel photographer, with tips to help you make the most of natural lighting. These are tips that can be used for any genre of photography to help you advance your photography!
More tips and tricks are listed here.
From Wikipedia:
The natural light baseline
The sun hitting the front of objects facing the camera acts as "key" light creating highlights and casting shadows. Detail in shadows can be seen because the sunlight reflects off water vapor and dust the atmosphere creating omni-directional "fill". In open shade 3D objects will also usually cast shadows because the downward vector of skylight is usually stronger than the sideways vectors illuminating the sides. When a photographer puts the sun behind an object its role in the lighting strategy changes from modeling the front of the object to one of defining its outline and creating the impression of physical separation and 3D space a frontally illuminated scene lacks. To differentiate that role from that of "key" modeling when a modeling source moves behind the object it is typically called a "rim" or "accent" light. In portrait lighting it also called a "hair" light because it is used to create the appearance of physical separation between the subject's head and background. In natural lighting the tone of the background is influenced by its reflective qualities and whether it is illuminated by the sun directly or skylight indirectly. So either the sun or sky, or a combination of both can be the "background" lighting.