How To Use Rule Of Odds and Rule Of Symmetry In Photography (Canon Infographic)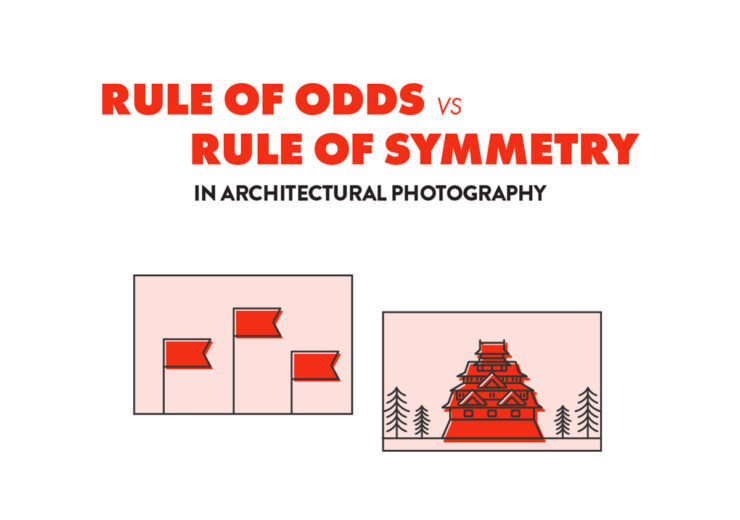 After the infographic about the rule of thirds and the golden ratio, here is another short infographic by Canon's Snapshot site.
This infographic is about the rule of odds and the rule of symmetry. From Wikipedia:
There are numerous approaches or "compositional techniques" to achieve a sense of unity within an artwork, depending on the goals of the artist. For example, a work of art is said to be aesthetically pleasing to the eye if the elements within the work are arranged in a balanced compositional way. However, there are artists […] who aim to disrupt traditional composition and challenge the viewer to rethink balance and design elements within art works.

[…] The "rule of odds" suggests that an odd number of subjects in an image is more interesting than an even number. Thus if you have more than one subject in your picture, the suggestion is to choose an arrangement with at least three subjects. An even number of subjects produces symmetries in the image, which can appear less natural for a naturalistic, informal composition.

An image of a person surrounded/framed by two other persons, for instance, where the person in the center is the object of interest in that image/artwork, is more likely to be perceived as friendly and comforting by the viewer, than an image of a single person with no significant surroundings.
And without further ado, here is the infographic about the rule of odds and the rule of symmetry: