Humor: Even Bart Simpson knows about the RAW vs JPG discussion (and user poll)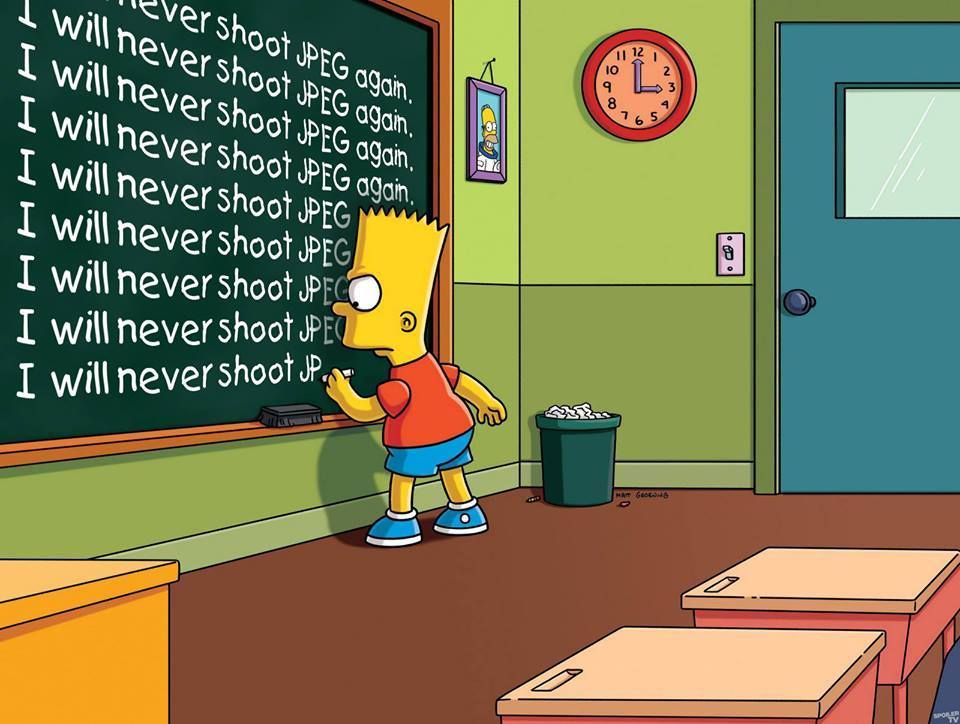 No comment ;-) found via FroKnowsPhoto on Facebook.
Do you shot RAW or JPG?
I only shot RAW (43%, 908 Votes)
I shot both RAW and JPG (27%, 559 Votes)
I mainly shot RAW but sometimes also JPG (14%, 301 Votes)
I mainly shot JPG but sometimes also RAW (8%, 173 Votes)
I only shot JPG (8%, 162 Votes)
Total Voters: 2,103

Loading ...