Ikelite Underwater TTL Housing for Canon EOS 7D Mark II Released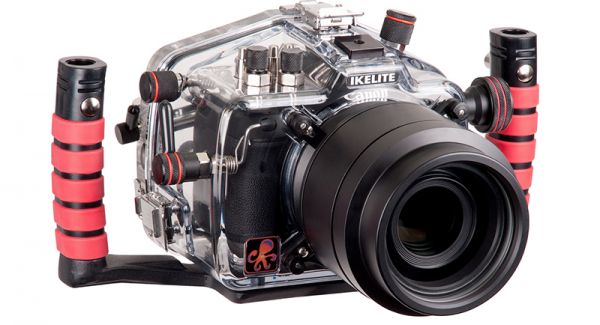 Ikelite announced an underwater housing for Canon EOS 7D Mark II.
200 ft (60m) depth rating
All important camera functions are accessible
Controls are not provided for Depth-of-Field Preview button, Flash button, AF Area Selection lever, Multi-Controller, or Dioptric Adjustment knob
Ikelite bulkhead connector with built-in TTL circuitry
Slightly negative buoyancy in fresh water
Actual buoyancy varies depending on choice of lens and port
Weight 5.5 lb (2.5 kg) not including tray + handles
Dimensions 10 x 6.9 x 6.6 in (25 x 17.5 x 16.6 cm) including projections
Suggested retail price is $1,800. More about the game changing EOS 7D Mark II.
[via
Dive Photo Guide
]