Interview With Canon's Masaya Maeda (higher res sensors coming, also for EOS-M, more mirrorless in the near future)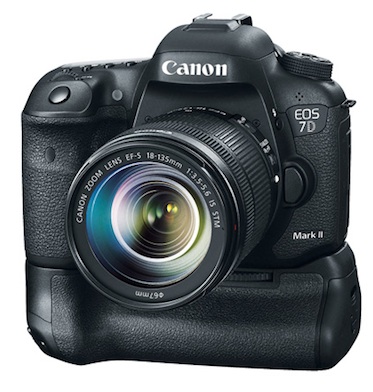 Dpreview posted an interview hold at Photokina 2014 with Mr. Masaya Maeda, Managing Director and Chief Executive, Image Communication Products Operations at Canon.
There are some rather interesting snippets I want to quote.
Q: Currently no Canon camera offers more than 22MP. Do your DSLR customers ask for higher resolution?

A: Yes. We know that many of our customers need more resolution and this is under consideration. In the very near future you can expect us to show something in terms of mirrorless and also a higher resolution sensor.
High resolution sensors coming in Canon DSLRs, and for EOS M system sounds good! :-)
About the EOS 7D Mark II:
Q: You've had a long time to get feedback from 7D owners – what did they want most in a replacement?

A: Besides a bigger sensor, they wanted the same sort of features found in the EOS-1D X. We did a lot of interviews with 7D users – more than 5000 people in total – and we think that in the EOS 7D Mark II we got very close to achieving EOS-1D-type features in a lightweight body.
The Powershot G7 X has a Sony sensor. Canon thinks…
Q: […] we've learned is that the sensor in the G7X is not made by Canon. Does this represent a new philosophy at Canon?

We select the best sensor, whoever the manufacturer is. That's our policy.
Pragmatism. That's cool. Stay tuned, there is more to come from Canon in the near future.
[via 
Dpreview
]
World-wide 7D Mark II pre-order links after the break 
In Germany Wex Photographie is accepting pre-orders for the EOS 7D Mark II (€1,6999). The new EOS 7D Mark II can be pre-ordered also in the USA. Shipment is expected for November 2014 and orders will be shipped on a first come first serve basis:

EOS 7D Mark II world-wide pre-order links:
America: B&H Photo, Adorama, Amazon USA, Amazon Canada, Canon Canada, Canon USA
Europe & UK: Amazon DE, Amazon UK, Amazon IT, Wex Photo Video, Canon DE, Canon UK