Interview With The Mastermind Behind The Canon EOS-1D X Mark III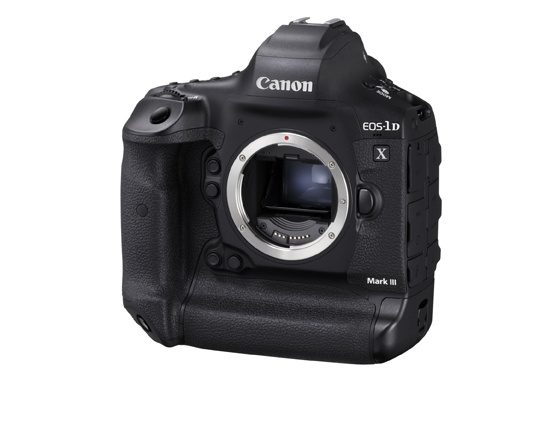 DPReview interviewed two senior executives at Canon about the Canon EOS-1D X Mark III, Mr. Toshio Matsumoto, Senior Principle Engineer, and Mr. Kazuyuki Suzuki, Chief of Operations, from Canon's Image Communication Business group.
Of the two, Mr. Toshio Matsumoto is known as the 'father of the EOS-1'. Here are some excerpts from the interview:
How did you decide which features to update compared to the EOS-1D X Mark II?

There were a variety of factors. We get a lot of requests from our professional users, and we're always listening to what they need. Their demands are sometimes very detailed! But we have to listen to their requests. In addition, we have to look at our technology – what kind of technology can meet those demands.

[…]

This is the first high-end camera Canon has released since the EOS R. Are your high-end and professional customers asking for a mirrorless solution?

Of course some professional photographers are asking for a mirrorless solution. But as of now, we also see a lot of demand from photographers asking for DSLRs, specifically [because of] the benefits of an OVF. So this time around we decided to go for a DSLR. Of course we understand that there are huge benefits to mirrorless, and we implemented, or combined as much of that [technology] as we could into the [EOS-1D X Mark III].

[…]

As a camera manufacturer making products for a professional customer, what does a DSLR allow you to provide that a mirrorless camera does not?

At this point in time the biggest difference is the finder. The fact that you can see everything in real time, without any layers in the way. That's really big for a lot of professional sports photographers. On the other hand, we do see a lot of the younger generation of professionals favoring EVFs, because what you see is what you get. We understand that there is a demand for that benefit of mirrorless cameras. So what we always do is we strive to make a perfect solution out of these different demands.

Read the interview at DPReview
Although Canon announced the development of the Canon EOS-1D X MArk III, we still do not know about all the features. This is what we know for sure so far about the Canon EOS-1D X Mark III (all rumors):
All-new CMOS sensor
Dual-pixel 525-point CMOS AF with 90/100% coverage horizontally and vertically
New Digic Processor
10-bit HEIF file capture (in addition to JPEG and Raw)
Max 16fps capture via viewfinder, and 20fps in live view (with AF)
Dual CF Express card slots
10-bit, 4:2:2 4K/60 video with C-Log
Backlit buttons
No reliable intel about the resolution but 24MP is likely.
Stay tuned.