Is your Canon EF 50mm f/1.8 II counterfeit? Canon Japan advises on how to recognise it (updated)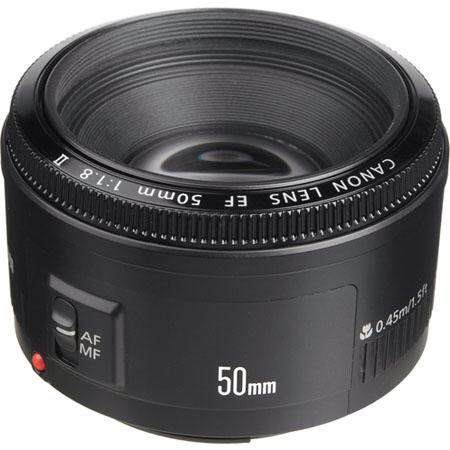 Canon EF 50mm f/1.8 II: B&H Photo, Adorama, Amazon USA, Amazon Canada, Canon Canada, Canon USA
Update: Canon USA press release added.
According to Canon, the issue was noticed by technicians working at the company's international service centres. This makes me think that the counterfeit lenses are faked in a way good enough to make it to a service center.
My advise: be careful when you purchase items on eBay or similar sites, double check anything and have a careful look at the pictures of the item. If you have doubts, ask about the item and be sure to use a safe payment method.
The Canon EF 50mm f/1.8 II best bargain is still a refurbished one at the Canon Store (1 year Canon US warranty). Even better, the new refurbished EF 50mm f/1.8 STM sells for $89.79.
Canon is battling counterfeit items since almost ever. Usually, it was about batteries. Well, it seems that the highly popular "Nifty Fifty", the Canon EF 50mm f/1.8 II, is also among counterfeit Canon items.
Canon Japan tells us how to identify faked EF 50mm f/1.8 II lenses. First, have a look at the pictures below.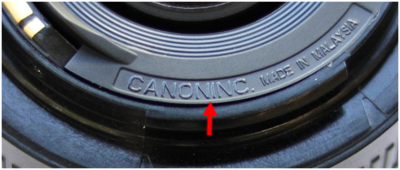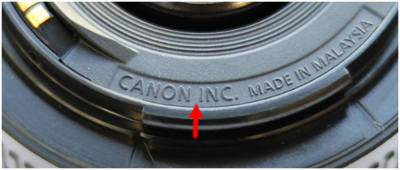 The space between "Canon" and "Inc" on the lens mount makes the difference.
Canon USA product advisory:
Thank you for using Canon products.

It has come to our attention that there are instances of counterfeit EF 50mm f/1.8 II lenses for digital SLR cameras being brought into Canon service centers for repair. These counterfeit products have neither  been designed nor manufactured by Canon, yet they fraudulently display the Canon logo and other Canon trademarks, and, as illegal products, they infringe on Canon Inc.'s trademark rights. Canon has taken a strong stance in eradicating these counterfeit products which infringe on the intellectual property rights of our company.

While the exterior of the counterfeit EF 50mm f/1.8 II lens elaborately imitates the exterior of the genuine lens, the parts and electric circuits used inside the counterfeit lens are different from the those used inside the genuine lens. As such, these counterfeit products do not satisfy the safety standards of various countries and the safety/quality standards of Canon. Please note that Canon cannot be held liable for any malfunction, phenomena, damage or injury that occurs due to the use of these counterfeit products, so please exercise caution when making your purchase.

We truly appreciate your continued patronage of Canon products.
---
Exterior differences

See below for the differences between genuine and counterfeit products that have been confirmed as of now and that can be identified by customers.

Please review the location of the Company Name on the mount with the lens cap removed as indicated in the image below.

Support
If you have not already done so, please register your Canon Product. By registering, we will be able to notify you via email about future announcements.

This information is for residents of the United States and its five territories only. If you do not reside in the USA or its five territories, please contact the Canon Customer Support Center in your region. 

Thank you,
Customer Support Operations
Canon U.S.A., Inc

Contact Information for Inquiries
Canon Customer Support Center
Phone: 
1-855-46-CANON
Monday-Friday from 8:00am – Midnight EST
Email:

[email protected]

 
Support options and hours of operation: www.usa.canon.com/support

Regarding counterfeit products, there is various information on our Web site. Please access the link below for additional information.
https://www.usa.canon.com/internet/portal/us/home/explore/product-showcases/about-counterfeits
[via D
igicame-Info
]