It Seems Canon Doesn't Want Viltrox To Make RF Mount Lenses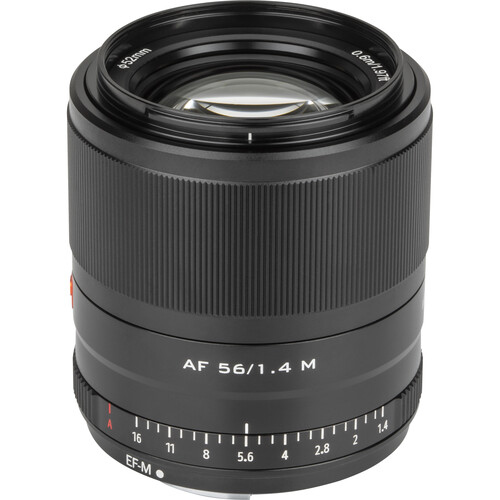 Does Canon not want Viltrox to manufacture lenses for the RF mount? Seems so.
It started with a user in the DPReview forum who posted a chat with Viltrox. Apparently, as you can read below, Viltrox has been "told by Canon to stop selling all RF mount products".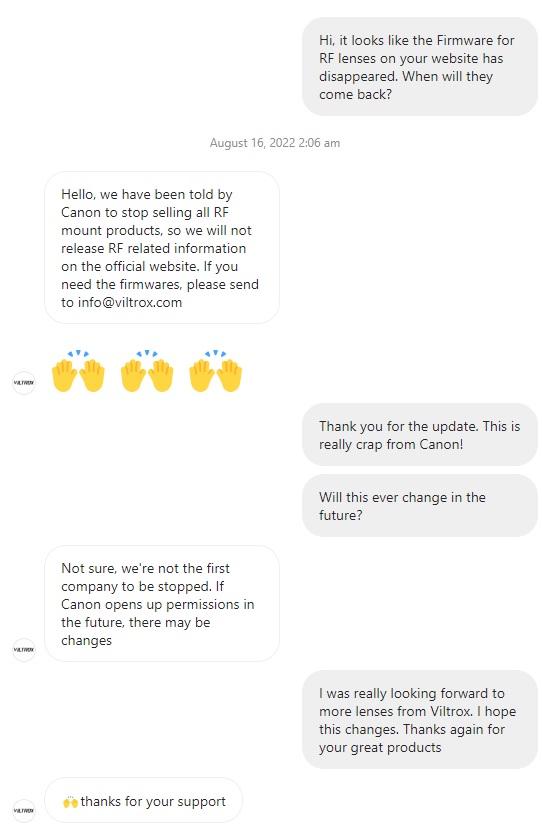 Now, there is a follow up to this. So far Canon did not release any official statement. But now Canon Germany answered to German Photographix Magazine, and Canon said (machine translated):
"SHENZHEN JUEYING TECHNOLOGY CO.LTD, manufactures auto focus lenses for Canon RF mount under the brand name "Viltrox". Canon believes that these products infringe their patent and design rights and has therefore requested the company to stop all activities infringing on Canon's intellectual property rights."
So, it's about patents and intellectual property. Anyways, not cool at all dear Canon. Change your mind asap, please.