It's just the beginning, says Sigma CEO Kazuto Yamaki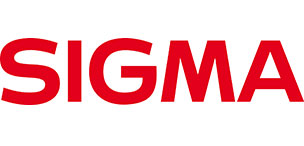 DPReview interviewed Mr. Kazuto Yamaki during CP+. Most of the interview revolves around Sony and the E mount. Never the less, it's an interesting interview.
Here are some excerpts:
The new 14-24mm F2.8 joins the 14mm F1.8 at the wide end of Sigma's lineup – how do these two lenses compare, optically?

In terms of performance, the two lenses are equivalent. When it comes to zoom lenses, a standard zoom lens [like a 24-70mm] is quite challenging to design. We have to make compromises. However, the performance of wide and telephoto zoom lenses is very good, and [can be] equivalent to prime lenses. […]

If you have a choice between designing a lens that will be large, heavy, but optically amazing, or designing one that might be optically less impressive but smaller and lighter, how do you make that decision?

I personally want to develop excellent lenses, at the cost of size and weight […]

Is there a lens that does not exist right now, which you think should exist?

We successfully developed F1.8 zoom lenses for APS-C. This kind of lens did not exist before. Similarly our F2 zoom for full-frame. That kind of lens did not exist before, either. I can't give you specific details but we would like to explore that path [further] […]
Well, I am very happy Sigma developed an f1.8 lens for APS-C cameras. It's the incredible 18-35mm f/1.8 ART lens (

), a lens I like a lot.