New concept cameras from Canon: 100-400mm smartphone cam & 360-degree intelligent cam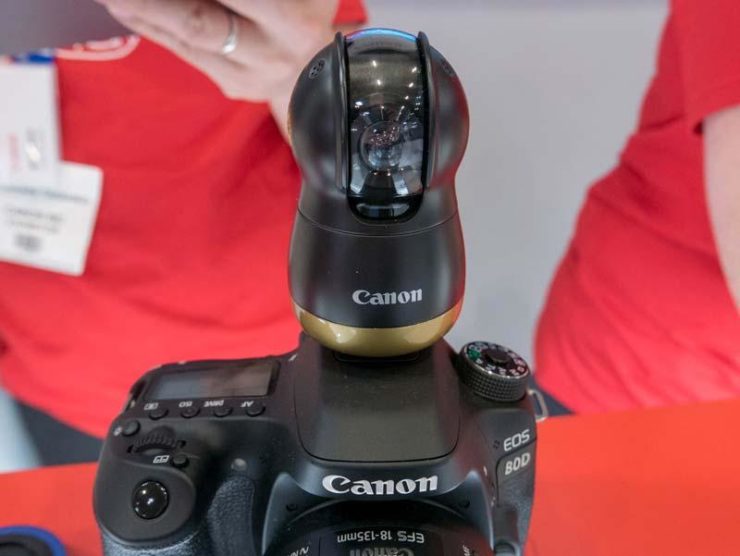 All images © photographyblog.com and used with permission.
At The Photography Show 2018 Canon displayed some new, conceptual stuff: a 360-degree intelligent camera and a 100-400mm smartphone camera.
Photography Blog was on location, and shot a set of product images of both cameras. They write:
The Canon Smartphone camera has a 100-400mm zoom lens and attaches to a smartphone via a flip-out Lightning port, yet it weighs a mere 100g. There's also an optional clip-on viewfinder that uses magnets to snap onto the main device, which along with the zoom differentiates it from the DxO One camera. A non-working prototype was on show.

The second Canon concept model is the so-called "Intelligent Compact Camera" which automatically shoots stills and video, using AI to decide when and what to shoot (a bit like Google Clips). It has a 3x zoom lens and can pan and tilt through 380-degrees, there's a small tripod attachment too, and it can even be mounted on the hotshoe of your EOS camera. A fully working prototype was on display.
Below: Canon's 100-400mm smartphone camera.