Kipon Announces EOS Lens Adapter For m4/3 and NEX Cameras (Full Electronic Control)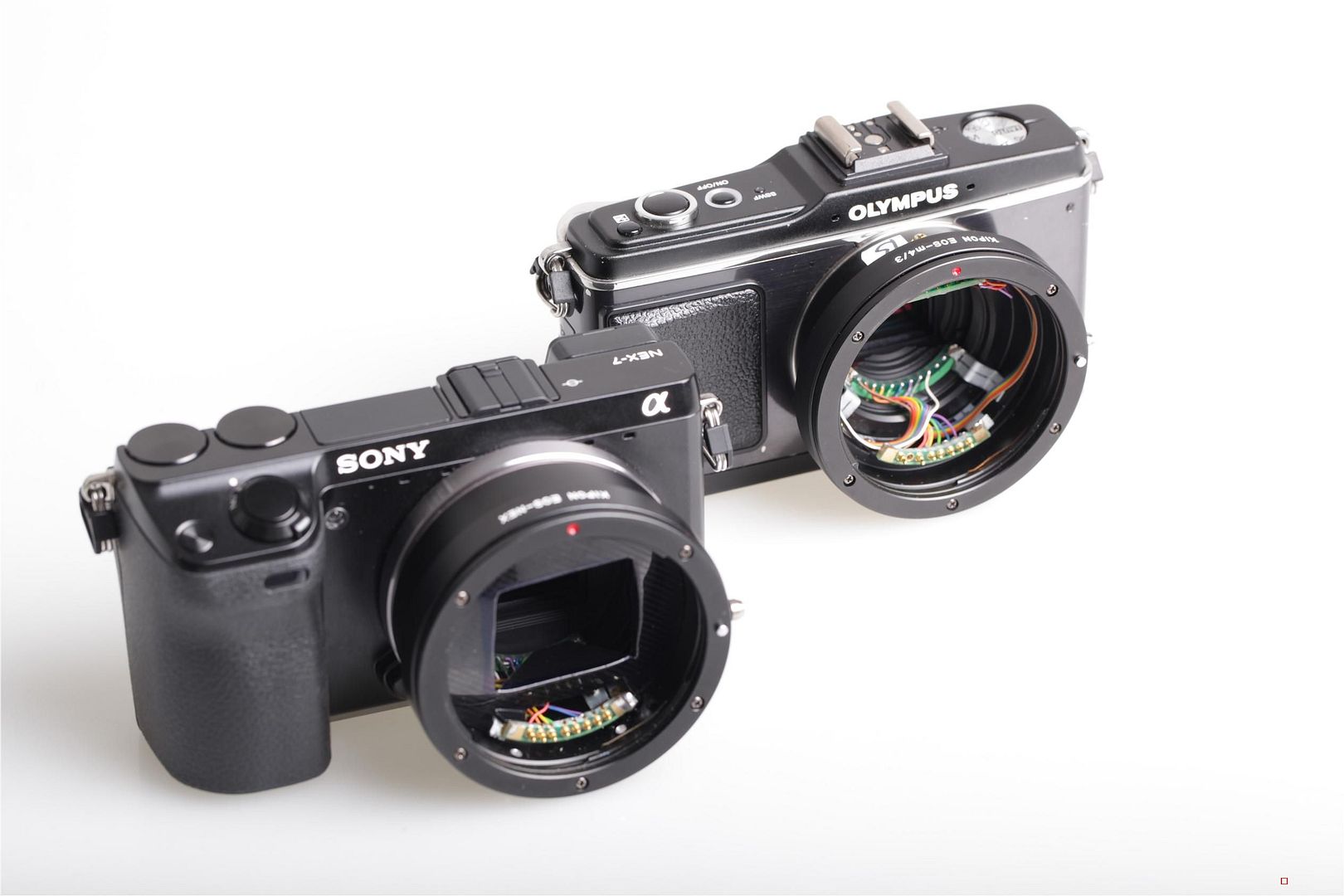 Good news for all who want to use the world's most impressive lens line-up on a Sony NEX or a m4/3 camera. Kipon just announced the production of an adapter with full electronic control:
KIPON developed electronic adapters through the co-operation with Japanese engineers,using Canon EF mount lens on NEX &m4/3 mirrorless cameras,through the dial ring or button to control the iris of original Canon EF lens,let those who bought mirrorless cameras can enjoy the Canon EF lens.

Listing specific dates and prices to be determined.
[via
mirrorlessrumors
]