Laowa 12-24mm f/5.6 Zoom Lens For RF Mount (and others) Announced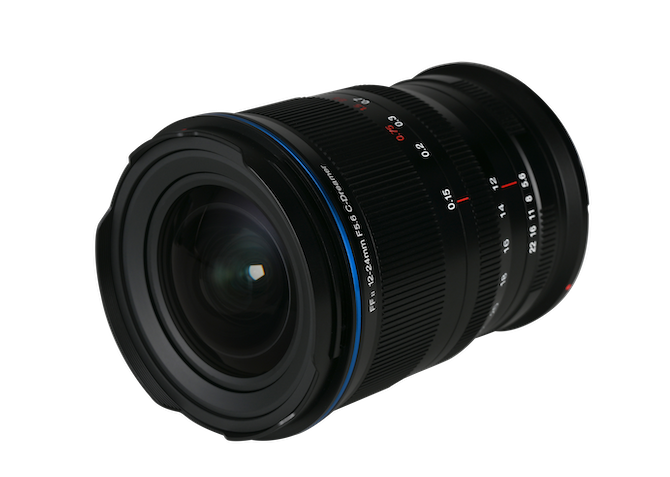 A new Laowa lens has been announced: the Laowa 12-24mm f/5.6 Zoom for full frame mirrorless cameras. The 12-24mm f/5.6 Zoom is currently available to purchase via Venus Optics official website and authorized resellers. It is priced at $649 for Canon RF, Sony E and Nikon Z while $699 for Leica M.
Venus Optics' press release:
Anhui China, 7 July 2022 – Venus Optics, the camera lens manufacturer that has been endeavoringto invent high-quality lenses at an affordable price, is thrilled to release an ultra-compact Zoom Lens for Full Frame cameras -Laowa 12-24mm f/5.6 Zoom. This tiny lens offers an AOV from an ultra-wide 121.9° to an easier-to-control 84° with a fixed aperture. The 5.9"/15cm closest focusing distance allows users to explore more creative shots or even macro-like photos. Laowa's classical 5-bladed aperture design for stunning 10-point Sunstar also packed in this lens. A 77mm filter can be used directly with the adaptor ring (come along with the lens). With the competitive price of USD649 (USD699 for m mount) and the tiny size, this lens would be perfect for travel and landscape photography. Canon RF, Sony E, Nikon Z and Leica M are available for this lens.
Wide-angle zoomin a compact body With an 84° to 121.9° zoom range, the lens provides greater flexibility to photographers in framing. Users could adjust the focal length easily with a twist. The lens is relatively compact and light in its class. It is measured to be ⌀69.4x84mm(⌀2.73×3.30") with a lightweight 497g(1.09lbs).A great option for photographers who wants to pack lightweight.

A constant f/5.6 aperture

The lens has a constant f/5.6 aperture which the aperture does not change when adjusting the focal length. Photographers would have greater control over the photos.

15cm closest focusing distance

The lens has one of the shortest close-focusing distances in the 12-24mm market. It can focus only 5.9"/15cm away from the sensor, giving photographers more room for creative shots such as macro-like shots.

Minimize distortion

Despite it's not one of the members of the Laowa Zero-D class, the lens still demonstrates an extreme well control performance in minimizing distortion.Still extremely useful for architecture or interior shots when you want the flexibility of a zoom lens at the same time.

Stunning 10-point Sunstar

Like many other Laowawide-angle lenses, this 12-24mm is designed with a 5-bladed aperture which could render appealing 10-point Sunstar when slightly stepping down the aperture.

77mm filter thread

The 12-24mm Zoom lens is able touse a 77mm filter with the adaptor ring that comes with the lens. The ring is also able to act as a lens hood and protect your image from flaring.

"Frog-Eye" coating

The lens had coated with the water & dust repelling "Frog-Eye" Coating (FEC). It gives your lens an extra layer of protection compared to traditional coatings.