Latest CIPA Report shows no change in consumer trends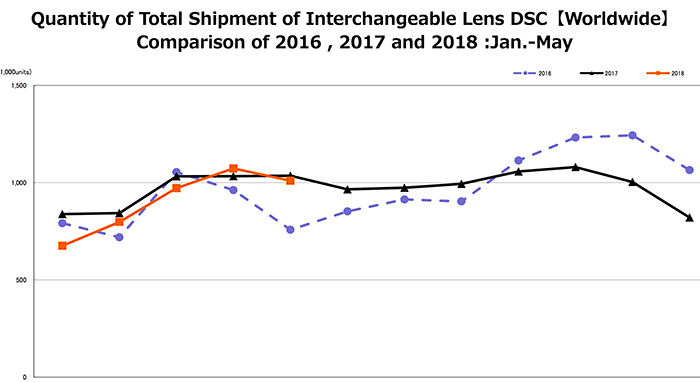 The latest CIPA report (May 2018) shows that there is no change in consumer habits.
Compact camera sales are still dropping compared to the previous years
System Camera sales are on par with previous years
It might mean that we probably bottomed out the System Camera down-trend from the past years. This are the good news. The bad news are that compact cameras are going close to extinction as a product. Guess this is also because of smartphone being everywhere, and becoming useful photographic tools.
[via
Mirrorless Rumors
]