More Canon EOS RP Images And Specifications (Yes, It has 4K)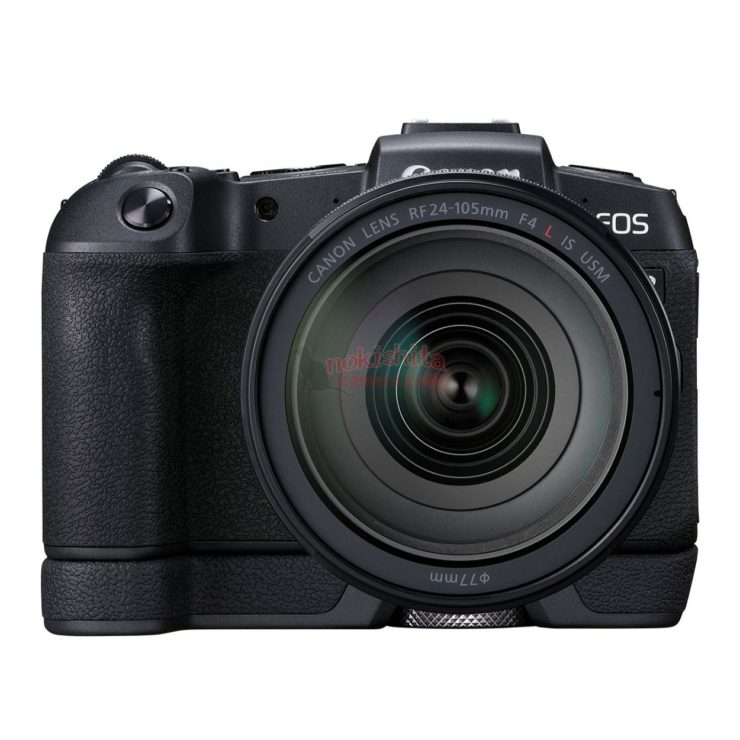 Nokishita update the specifications for the upcoming Canon EOS RP, and there are some new images too.
4K on board will not be enough to stop the "same sensor as EOS 6D Mark II" nonsense, actively pushed by some sites. Rest assured, it's not the same sensor, just the same resolution.
As you can see in the image on top, a battery grip for the EOS RP will also be available. Apparently, the grip will come in three colors.
Announcement is expected today (1/13/19) around midnight EST.
UPDATE: a new specification lists surfaced, we updated the post.
35 mm full size CMOS sensor with about 26.2 million effective pixels
The latest video engine "DIGIC 8"
Optimized "dual pixel CMOS AF" and drive control of RF lens realizes fastest AF of 0.05 seconds at the fastest
When fitted with lenses, it corresponds to the distance measuring area in the range of about 100% (vertical) × about 88% (horizontal) of the imaging surface
When AF area is arbitrarily selected, you can select the part you want to focus on from the maximum 4779 positions
Detect pupil of subject and focus on "pupil AF" also function when servo AF and moving servo AF
EV-5 achieved at the central focus detection point
High-speed continuous shooting of up to approximately 5.0 frames / sec and servo AF at a maximum of approximately 4.0 frames / sec
Usual ISO sensitivity of 100 to 40000 realized
Bali angle LCD monitor also supports touch operation
Equipped with organic EL panel EVF of about 2.36 million dots
"Dual sensing IS" adopted
"Focus bracket" function which can generate an image that is in focus in a wide range from multiple photographed images
Movie shooting in 4K (24p / 25p) is possible
5-axis electronic image stabilization function installed (when movie is shot). Combination IS can be used when mounting a compatible lens.
Size: Approximately 132.5 (width) x 85.0 (height) x 70.0 (depth) mm
Weight: 485 g (based on CIPA guidelines)
Kit (domestic): "Body" "Mount adapter kit" "RF35 MACRO IS STM lens kit" "RF35 MACRO IS STM mount adapter kit" "Mounting adapter SP kit gold" "RF35 MACRO IS STM mount adapter SP kit gold"
Corresponds to extension grip "EG-E1" (black · blue · red)
26.2 Million Pixels Full Size Sensor
Dual pixel CMOS AF
DIGIC 8
4K video
Continuous shooting performance: 5 frames / sec
ISO sensitivity: 100 to 40000 (equivalent to extended ISO: 50, 51200, 102400)
Organic EL EVF
3.0 type touch panel variable angle liquid crystal
Dual Sensing IS
DLO in camera, RAW development in camera, C-RAW compatible
Size: 132.5 x 85.0 x 70.0 mm
Weight: Approximately 440 g (body only), about 485 g (including batteries?)
Kit lens: RF24 – 105 mm F4L IS USM (domestically RF 35 mm F 1.8 macro IS STM)