A New Canon Mirrorless Camera is Coming in 2015 (70D sensor, and new lenses)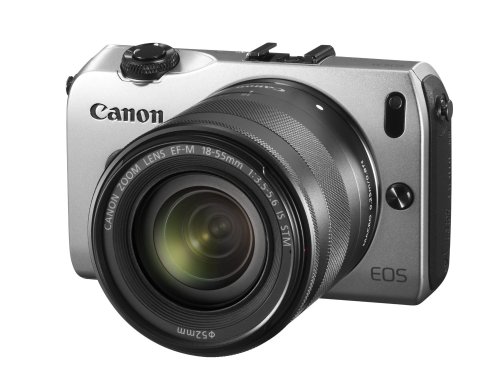 The highly underestimated Canon EOS M
I got new emails regarding a Canon mirrorless camera I think will be announced in 2015. I give this rumor a high plausibility to be true.
While these are new sources, at least one of them showed a good insight in Canon's business. I am usually very conservative when it comes to publish the rumors that fill up my inbox. I decided to post because the emails are largely identical, covering similar aspects (as mentioned below).
What we can expect (it's not much that leaked so far):
Canon wants to go serious with mirrorless technology (Canon themselves confirmed it in a recent interview)
The next M-system camera will sport the sensor of the EOS 70D – my take: though one of the sources stated it will be the 7D2 sensor, I believe Canon will go for the 70D sensor.
Hence, it will have 20MP and the game changing Dual Pixel CMOS auto-focus.
Canon is trying to miniaturise things as much as it is possible – expect a truly small and lightweight body
Minimal physical controls – Canon will further optimise the already excellent touch interface introduced with the EOS M (and other DSLRs) – this is also necessary in order to keep the body size as small as possible
There will be more EF-M lenses in 2015 – we have been told there will be two EF-M prime lenses coming before end of 2015 – no mention about the focal length. Personally I think at least one of them will be a 35mm pancake lens with at least f/2.8
One source stated there will be an optional EVF (electronic viewfinder) – which I think is a reliable information. If it is true that Canon will try to make this MILC as small as possible no other viewfinder option is feasible.
Announcement before Summer 2015
As usually, take everything with a grain of salt. The only thing I am pretty sure to be true is that Canon will announce a new mirrorless camera soon, and that it will be a cool piece of gear.
I also got mentions of a full-frame mirrorless camera Canon is rumored to be actively researching. Read about here.
Let me know what you think in the comment section.