New Canon Sensor: 19MP For Fast Moving Subjects, No Rolling Shutter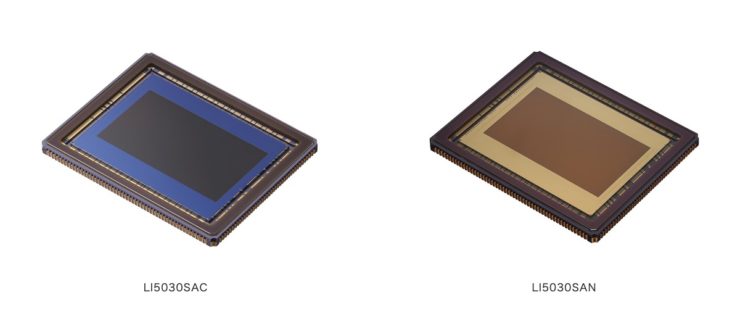 Canon announced the development of a new imaging sensor. The new sensor has 19MP and is suited for fast moving objects since it has no rolling shutter effect.
Canon will release the LI5030SAC (color) , the LI5030SAM (monochrome), the LI5030SAI (color/near-infrared) and the LI5030SAN (no microlens nor color filter) image sensors as new products in late January 2023.
Canon press release (machine translated):
Released approximately 19-megapixel CMOS sensor that captures fast-moving subjects without distortionSuitable for industrial and surveillance applications requiring high sensitivity, high image quality, and high speed
In recent years, due to the promotion of digital transformation (DX) in various industries and the growing social interest in safety and security, the demand for industrial cameras and network cameras has increased. We sought. The new product is equipped with a global shutter function and achieves high-speed imaging performance of approximately 58 fps with a high pixel count of approximately 19 million pixels in a 35mm full-frame. It meets a wide range of needs, such as day and night monitoring in harbors and railways, observation of microstructures with a microscope, and industrial applications such as inspection of parts in factories.
Main features
In addition to the global shutter function, it achieves approximately 19 million pixels and high-speed imaging performance of approximately 58 fps.
The new product is equipped with a global shutter function that enables accurate imaging of the subject without distortion, even when the subject or the camera itself is moving at high speed. In addition, the number of effective pixels is approximately 19 million (5,688 x 3,334), which is approximately 2.3 times that of 4K, enabling wide-field and high-resolution imaging. In addition, in order to address the issue of the frame rate dropping as the number of pixels increases, it takes time to read out. High-speed reading is possible.
Realizes high sensitivity and high image quality with a pixel size of 6.4 μm
The pixel size is as large as 6.4 μm on a side *1 , which makes it possible to use light efficiently and achieve high sensitivity. increase. Furthermore, by suppressing noise using sensor technology that Canon has cultivated over many years as a leading imaging company, it achieves a wide dynamic range, enabling high-quality imaging even in environments with large differences in brightness, such as entrances to buildings.
Lineup for various industrial applications
In addition to the color "LI5030SAC" and monochrome "LI5030SAM", the "LI5030SAI" for traffic surveillance cameras and industrial cameras that can simultaneously capture visible light and near-infrared regions can meet a wide range of industrial needs. , will release the LI5030SAN, which does not have a microlens or color filter and can be used in electron microscopes and X-ray detection cameras.
Canon's sensor, which has the same performance as the LI5030SAN, is installed in JEOL Ltd.'s electron microscope CMOS camera SightSKY (EM-04500SKY).