New Firmware For EOS 1D-X Released (ver. 1.06)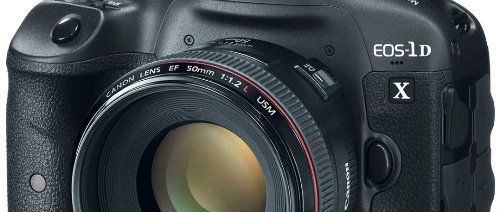 Yesterday Canon released a new firmware for the EOS 1D-X. See below for the delivered fixes. The firmware can be downloaded from here. Check the following shops to order the EOS 1D-X: Amazon US (click here), DigitalRev (click here), Adorama (click here) and B&H (click here). The usual list price is $6,799.
Firmware Version 1.0.6 incorporates the following fixes.

1. Fixes a phenomenon in which the AF Microadjustment cannot be correctly carried out.
2. Fixes a phenomenon such that when using the camera with combinations of certain lens *1) and extender *2) the images
captured become back-focused.
*1) EF 70-200m f/2.8L IS II USM or EF200mm f/2L IS USM
When used with
*2) Extender EF 1.4x III or Extender EF 2x III
3. Fixes a phenomenon in which, when the camera is powered on in very dark environments (including instances when the lens
cap or the body cap is attached), Error 80 appears on the camera.
4. Fixes the following phenomenon: if two CF cards are inserted into the camera and the "Standard" or "Auto switch card"
settings is selected for the recording method for [Record func+card/folder sel.], and then one of the CF cards is removed
and then reinserted into the card slot, the card selected for recording and playing back images may be switched to the other
CF Card.
5. Fixes a phenomenon in which the AF microadjustment value is not correctly displayed in the EXIF information of the images captured.
6. Displays a "O" or "X" result to indicate whether images have been successfully transferred through the FTP protocol when using the
FTP protocol when using the WFT-E6 Wireless File Transmitter.

Firmware Version 1.0.6 is for cameras with firmware up to Version 1.0.3. If the camera's firmware is already Version 1.0.6, it is not necessary to update the firmware.
* The firmware update takes approximately seven minutes.

The new Firmware Version 1.0.6 can be downloaded by clicking here.
[shariff]