New Novoflex Adapters For Canon EOS-M (and for the EOS system)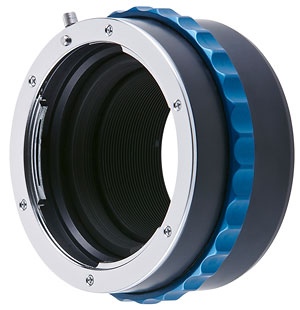 German company Novoflex (use the "Adapter finder", select EOS M or EOS, and then select the lens type) has announced adapters for the EOS M system. Made in Germany and highest build quality. A lot of different lense bayonets are supported. Live view functionality is also supported. Moreover, these adapters are the only ones that allow for a mechanical setting of the aperture of Nikkor-G-, Pentax-K-, Sony Alpha- and Minolta-AF lenses. See the following list to get an idea:
Canon FD (not EOS) EOSM/CAN 119,00 Euro
Contax/Yashica EOSM/CONT 119,00 Euro
Leica M EOSM/LEM 149,00 Euro
Leica R EOSM/LER 119,00 Euro
Minolta MD and MC EOSM/MIN-MD 119,00 Euro
Minolta AF/Sony Alpha EOSM/MIN-AF 169,00 Euro
M42 EOSM/CO 89,00 Euro
Nikon EOSM/NIK 169,00 Euro
Novoflex A-Mount EOSMA 69,90 Euro
Olympus OM EOSM/OM 119,00 Euro
Pentax K EOSM/PENT 169,00 Euro
T2 EOSM/T2 89,00 Euro
39 mm Schraubgewinde EOSMLEI 89,90 Euro
If you have some legacy lenses you want to use with Canon's EOS M (or other, EOS DSLRs), this is the adapter for you!
[via
photoscala
(
translated
)]