Next Canon EOS M camera coming with Dual Pixel AF? [CW3]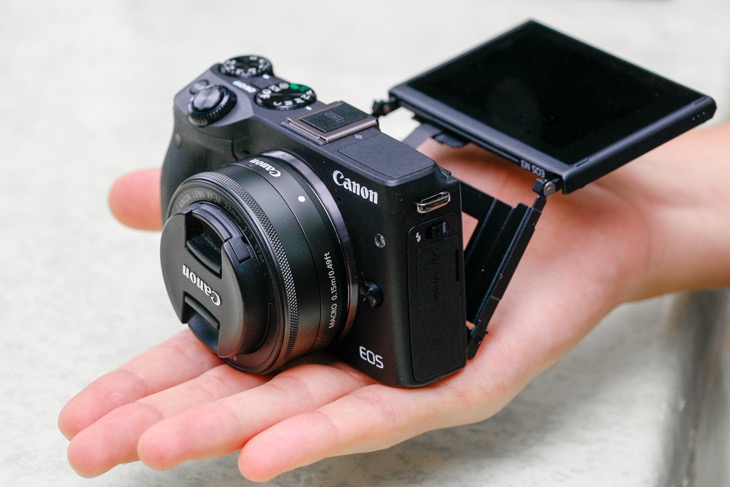 A 24MP sensor to be featured on the next Canon EOS M camera has already been rumored. Now I got a new tidbit, suggesting the next EOS M will also have Dual Pixel AF.
This is more likely than you may think at first glance. The sensor that's rumored to be featured on the next EOS M is a "EOS 80D"-like sensor. While DPAF has been rumored for each and any Canon mirrorless camera since the original EOS M, this time it may indeed be true. If the recently leaked, sketchy images of a new, pro-oriented looking EOS M are real, then it might well have DPAF.
Dual Pixel AF would make a big difference, and it would make for a Canon mirrorless camera no one would complain about the auto-focus performance. Let's hope DPAF will eventually be featured on a Canon mirrorless camera.
Currently these are the rumored specifications (via CR):
24MP sensor (

80D sensor

or some variant)
Built-in electronic viewfinder

New AF system

Classical camera design, more in line with Fuji or Olympus
EF-M 18-150mm f/3.5-6.3 IS STM coming as new kit option
As you can see, "80D sensor or some variant" and "new AF system" are rumored, hence a sensor with Dual Pixel AF isn't that unlikely. The images below showed up in a forum and are said to be the real thing:
We expect Canon to announce the new EOS M next week, on September 15th. Stay tuned!