Next-Generation Ipad – Liveblog on Engadget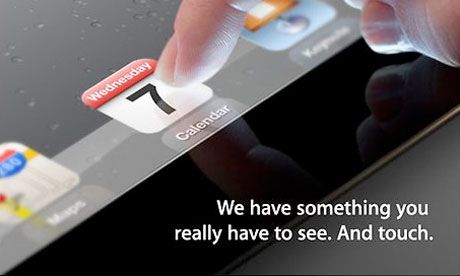 In this very moment most probably the iPad3 is getting to be announced at the Yerba Buena Center in San Francisco.
Engadget is following the Event with a Live Blog (click here).
More later…
EDIT: iPad2 drops to $399, stays available. iPad3 will follow same pricing scheme as predecessors (i.e. 16GB WiFi is $499). Apple Store non accessible at the moment. Stay tuned.