Nik Collection 2 Deal, Save 30% (on other DxO software too)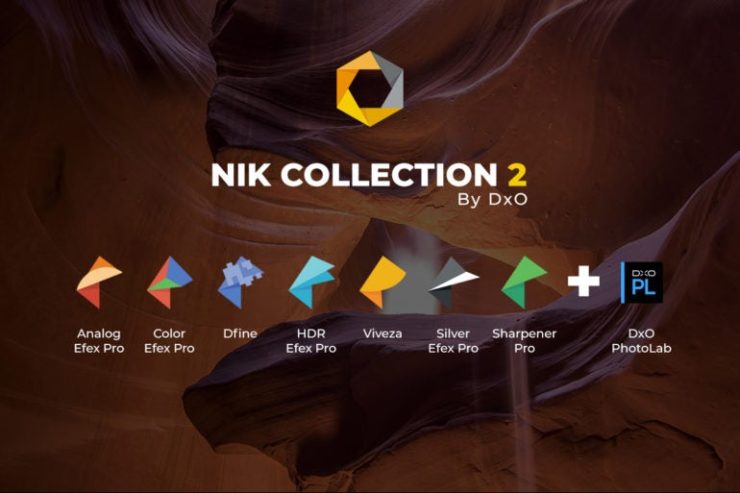 Until 12/31/2019 you can 30% discount on this Nik Collection 2 deal, and on other DxO software products.
Click here to see Nik Collection 2 deal and other discounted DxO software products.
Nik Collection 2 deal description:
Access 55 high quality photographic filters to achieve incredible photographic results. Color Efex Pro is known for its power and versatility. Years of imaging research and development and feedback from customers worldwide have resulted in a powerful feature set with unmatched control. Perfectly suited for all styles of photography, each filter provides control to satisfy discerning photographers.

Dozens of visual presets as starting points. If you like what you see, you're done. If you want to go further, use an extensive set of global controls such as brightness, contrast, saturation, structure, film types, toning, and much more to craft your image.

You'll discover that although black and white photography is nearly 200 years old, Silver Efex Pro gives you the very best of that legacy in one easy-to-use tool plus new capabilities that make it possible to do more than ever before. What will you do with it?

The Complete Nik Collection 2 by DxO includes all of the latest award-winning plugin software titles for Adobe Photoshop® and Adobe Lightroom® including: Color Efex Pro, Silver Efex Pro, Viveza, Analog Efex Pro, HDR Efex Pro, Dfine, Sharpener Pro and DxO PhotoLab 2 Essential Edition. All products feature Nik Software's patented U Point® technology, giving photographers the most powerful tools for precise and natural photographic enhancements and corrections without the need for complicated selections or layer masks.