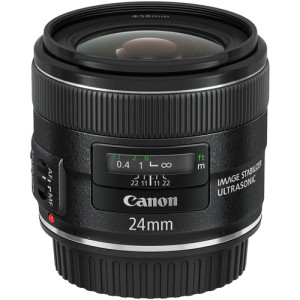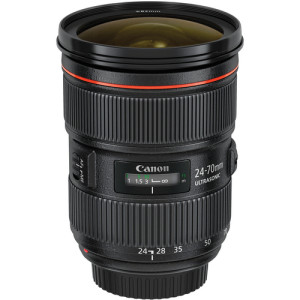 This new lenses finally got a quick hands-on review at canonrumors. First impressions are rather good. About the EF 24mm f/2.8L IS:
It's small, light and feels well built. The AF was fast and it appeared as sharp as any other Canon non-L prime on the surface. This would be a great prime to walk around with on a small body. A mirrorless with an EF adaptor?
About the 24-70mm f/2.8L II:
The new lens feels quite solid in your hand. Though I didn't find it felt that much lighter, even though it technically is. If I had a version 1 beside it, along with its massive hood, I think I'd probably notice the weight difference then.

The zoom ring is quite smooth, and the lens now extends in telephoto and not at 24mm like the current version.

I tried it out on the 5D Mark III and found the autofocus to be silent and nearly instant to acquire initial focus.
Both lenses are available for pre-order:
EF 24mm f/2.8 IS for $849.99:
EF 24-70mm f/2.8L II for 2,299:
[via
CR_1
,
CR_2
]