[Rumor] Canon's Mirrorless Camera To Be Announced July 23?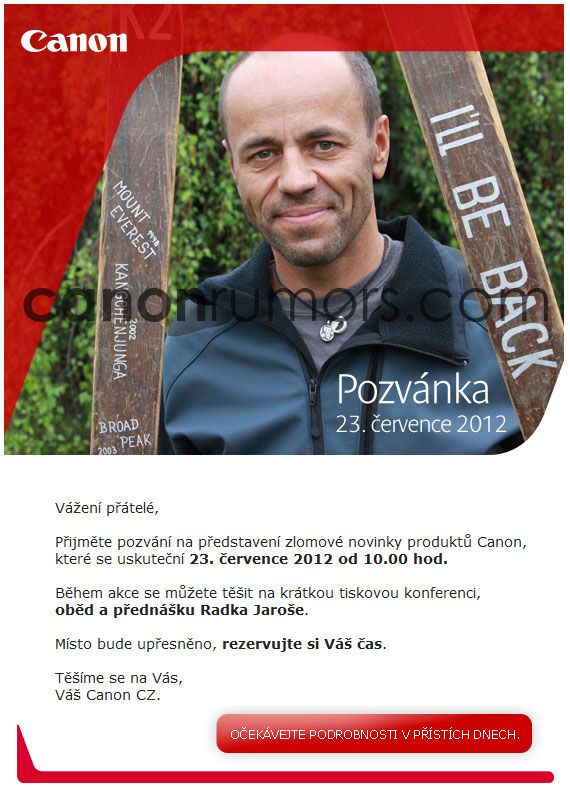 Canonrumors published the above invite for a Canon event to be hold July 23th. Is this the day Canon will finally announce its eagerly awaited mirror less system camera? Looks like! CR suggests that the same day Canon could also announce the new EF 200-400 f/4L IS 1.4x lens.
Two more weeks and we will (maybe) eventually learn Canon's mirrorless projects.