What Is Samyang Going To Announce On April 28th (Auto-Focus, 50mm?)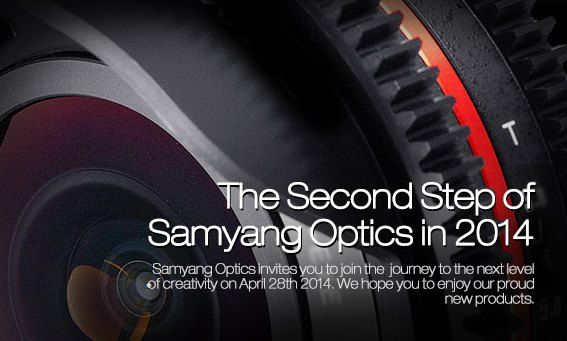 A Samyang teaser showed up on Facebook, it says: The second Step of Samyang Optics in 2014. Samyang Optics invites you to join the journey to the next level of creativity on April 28th 2014. We hope you to enjoy our proud new products.
Plural, so possibly 2 or more new Samyang lenses. A 50mm and 85mm could be on the radar. In the past there were rumors Samyang may announce auto-focusing lenses (so far Samyang lenses are manual focus only). Since Samyang invites us to join them on the next level of creativity and to enjoy [their] proud new products, an announcement of an auto-focusing Samyang lens is still a possibility. The "second step" mentioned in the title of the teaser could also point in this direction.
What do you think?
Samyang lenses come branded with various names: , , , , , ,  [via Samyang on FB]